Why Do Some Celebrities End Up With Bad Plastic Surgery Results?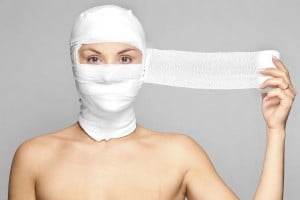 With Oscar season quickly approaching, as usual Hollywood magazines and blogs are poised to speculate about whether or not celebrities have had plastic surgery. Think about Renee Zellweger's dramatic change at last year's Academy Awards. Some tabloids made a huge splash about her alleged plastic surgery results, and while she maintains that she did not have work done, it is worth noting the media's response to her appearance.
Although tabloids and blogs about celebrity plastic surgery are often sensationalized, some stars' updated features seem excessive and unnatural, even though one would assume they have access to the best of the best when it comes to aesthetic enhancements. So, how does this happen to the rich and famous?
The Best Plastic Surgery is Subtle
Would you believe bad celebrity plastic surgery may not really be that prevalent and only seems like a common pitfall because we don't notice great celebrity plastic surgery? The truth is that many celebrities have had beautiful work done, and we are just less likely to assume they've had extra help because we think of them as being perfect. It doesn't help that in interviews, stars are more likely to mention getting more sleep, drinking more water, or a new love as a factor for their radiant, beautiful appearance. It does sound more romantic than saying they visited their surgeon!
We'd bet that many stars have had an expertly performed facelift, skin resurfacing, or injectable treatment and kept mum about their natural-looking enhancements. Think about all the celebs who seem eternally youthful or even seem to look better with age. They likely have gotten help early and often, choosing targeted rejuvenating procedures and treatments at intervals while working with very experienced surgeons, dermatologists, and aestheticians.
Too Much Pressure To Look Young
Many of us wish we looked younger or had a smaller waist, but celebrities often feel that stress on a larger scale. They live their lives in the spotlight and the media is quick to reveal each new imperfection or sign of aging.
Celebrity pressure to look young, beautiful, and thin doesn't just come from nitpicking tabloids. Working in an industry that prizes youth and beauty above all can make anyone worry about an extra wrinkle or stubborn bulge. If you thought you may soon lose your livelihood if your crow's feet deepened, you may be more likely to consider a little nip and tuck as well.
For these reasons, celebrities are more likely to reach out for a plastic surgery fix, and they may even feel tempted to get too much work done too quickly in an effort to appear younger for a big event.
Spending More Doesn't Equal Better
Celebrities and the uber rich might be tempted to go to a pricey surgeon and get an extreme makeover simply because they can afford it, but that doesn't guarantee beautiful, natural-looking results. Disastrous celebrity transformations prove that a high price tag and a more dramatic change does not always equal better.
Oftentimes, less invasive and less expensive options, such as dermal fillers and skin resurfacing, will yield beautiful results. Knowing one can choose reasonable enhancements at measured intervals without fear that the spotlights will reveal your every flaw is one nice benefit of not being famous!
Wanting Too Much, Too Soon
When a celebrity visits a surgeon for a consultation, they may desire a look that is not realistic and insist on dramatic results in time for a big event. Some surgeons may be inclined to cave and give them the procedures they are asking for, even if it is not likely to provide the best results.
The good news is there are many ways to combine surgical and nonsurgical procedures for beautiful results, and several ways to pace surgeries over time so that improvements are subtle. So if you covet Julianne Moore's seemingly eternally youthful skin, think about having regular consultations with your plastic surgeon and going in small steps. A great surgeon and aesthetic team can help you with a plan that will produce noticeable improvement over time with completely natural-looking results.
Be Your Own Star By Choosing a Qualified Surgeon
If you think that plastic surgery may be a good way to address some of your beauty concerns, take a cue from truly successful celebrity plastic surgeries and work with an expert. While it can be fun to dig up info on a celebrity's preferred procedures for some inspiration, there's just no substitute for talking to a doctor who can create a personalized plan just for you!
Here at Berks Plastic Surgery, we have a highly trained team of board certified plastic surgeons, licensed aestheticians, and a Dermatology Nurse Practitioner with expertise in all levels of rejuvenation. This means we have all the right skills and tools to help you, and can design a smart plan for providing you with beautiful, natural-looking results.