10 reasons we're worth the drive
Why come to Berks Plastic Surgery? Just ask our many out-of-town patients!
Philadelphia, New York, and larger cities nearby have plenty of choices for qualified plastic surgeons, yet we see patients every day who travel from these areas to have their cosmetic procedures here at Berks Plastic Surgery. We're honored that patients literally go the extra mile to see us—here are the top 10 reasons why they say we're worth the drive.
1. We're experts in serving out-of-town patients
Since we opened in 1992, a substantial number of patients have come from Allentown, Lancaster, Philadelphia, Harrisburg, New York, and beyond to have their procedures with us. We've learned what out-of-town patients need to enjoy a safe, successful plastic surgery experience. From online surgery preparation to concierge services for post-op care and accommodation, we have everything in place to make your experience convenient and stress-free.
I live near Philadelphia where plastic surgeons are top rated, but I highly recommend Dr. Reedy to anyone that is looking for one of the best plastic surgeons around. Dr. Reedy, his staff, and his facility are bar none.
Read more patient testimonials.
2. You'll find the highest standard of surgical expertise
Berks is known first and foremost for offering exceptional patient care and superb cosmetic results from our board certified plastic surgeons. We simply want the best for our patients. Dr. Brian K. Reedy has 20+ years of experience specializing in advanced cosmetic and reconstructive breast, body, and facial surgery. Dr. Scott C. Lindsay also brings extensive skill in the most up-to-date techniques and technology in cosmetic surgery.
If I could give 10 stars I would….I live in Shavertown, PA and the 1 hour and 45 minute drive (sometimes longer) was so worth it! I highly recommend him! You want amazing results and to feel like family, then this is the place!
Read more patient testimonials
3. You'll get the beautiful results you want
Nothing makes us happier than seeing a patient who is 100% satisfied with his or her results. Our surgeons specialize in natural-looking results and scar-minimizing techniques that achieve long-lasting improvements. We will be honest about what procedures are most likely to benefit you and explain thoroughly what outcome you can expect.
Dr. Reedy is one of the best doctors I have ever met. He takes time to listen and make sure you are comfortable and prepared. I can't explain how happy I am with my results, they are absolutely perfect. I spent years researching doctors all over PA. If I had to do it all over again, I wouldn't hesitate to go to Dr. Reedy!
Read more patient testimonials
4. Your consultation is free and helpful
Your consultation will be time well spent. We'll talk through everything you need to make a decision about surgery: what procedure options you have, what results each might achieve, what's involved in recovery, how to prepare for surgery, even how much surgery will cost. You will meet with a board certified plastic surgeon as well as our nurses, patient coordinators, and financing specialists.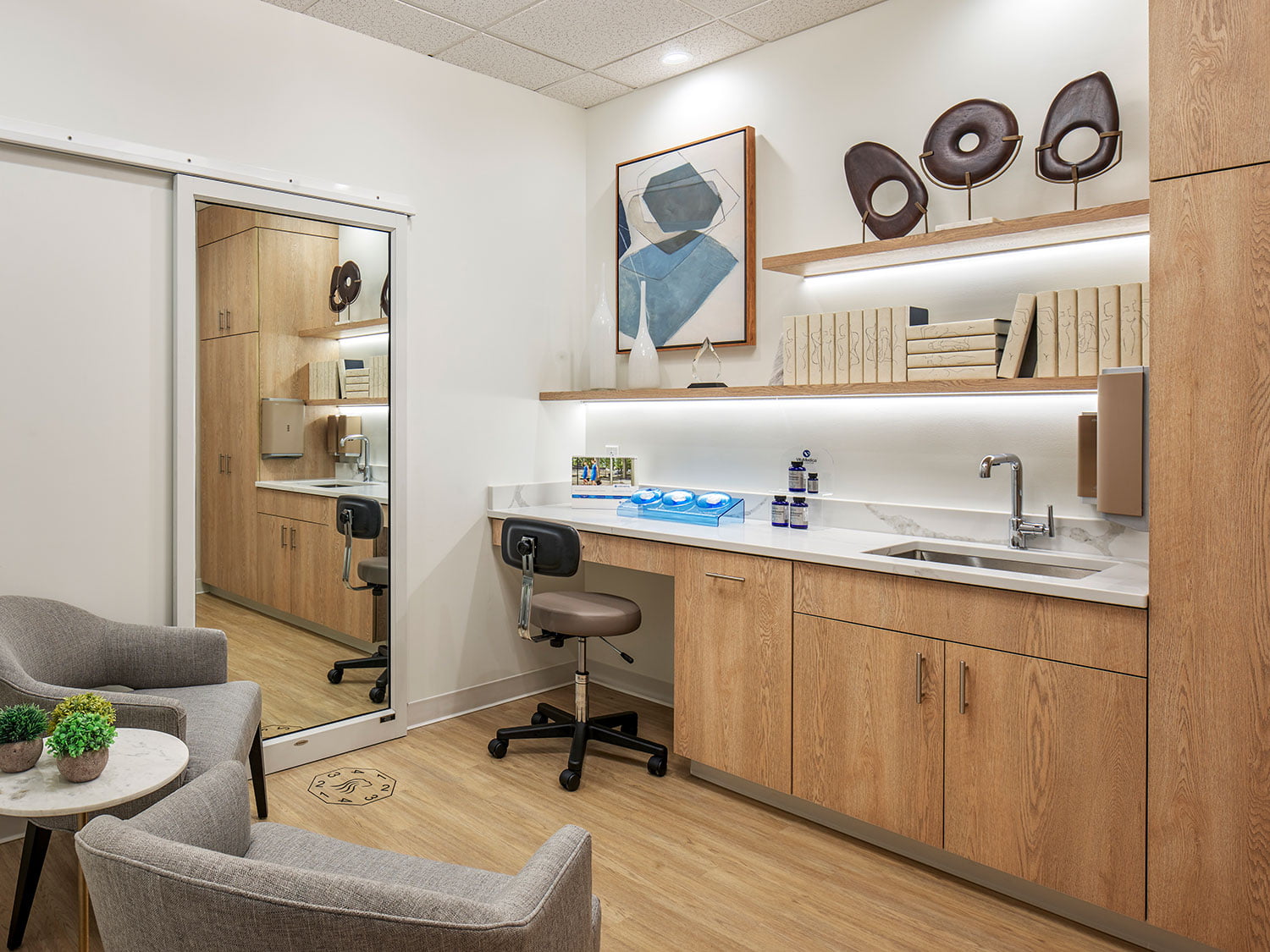 By the end of your consultation, you will have an accurate and realistic expectation of your result. We'll go through lots of pre- and post-operative photos of our previous patients–Dr. Reedy is proud to show his artistry and wants you to see what is possible for you. If you are having breast augmentation, we will spend as much time as we need to trying on implants and carefully sizing you to get the perfect size and shape match for your body. We will send you home with photos to show you what can be achieved and how you should look after surgery.
Contact us now to schedule your free consultation
5. Our surgery center was designed with your safety, privacy, and comfort in mind
You want to ensure your plastic surgery is safe, and so do we. Our private, on-site surgery center is AAAASF and Medicare Class C accredited, meaning you get the same level of safety, emergency preparedness, and qualified support staff you would find at a hospital, but in a quiet setting that is entirely reserved for our plastic surgery patients. General anesthesia is administered by a qualified anesthesia provider so your plastic surgeon can focus on your procedure.
"I spent a lot of time researching who I wanted to complete my breast augmentation. I ended up deciding to travel 6 hours from home for Dr Reedy. He and his staff were amazing through the whole process…My surgery and recovery went so smoothly. I couldn't have asked for a better experience!"*
6. We make it easy to prepare for and recover from surgery
When you schedule surgery, we'll do the legwork for you. Other than your initial consultation, pre-operative appointment and surgery, most of the process can be completed from your hometown, online and by phone. We can even arrange for post-operative transportation and accommodation nearby, and a visiting nurse if needed, so you don't have to worry about having someone drive you back and forth to your initial post-op appointments with Dr. Reedy or Dr. Lindsay.
I live almost 3 hours away and was expecting the process to be stressful and overwhelming, but honestly they made everything so incredibly simple and walked me through every step. If you're thinking about having cosmetic surgery you HAVE to schedule a consultation with Dr. Reedy. His work is impeccable and you WILL be more than happy with the results!
Read more patient testimonials
7. You'll get the attention you deserve
We are a busy practice, but we're never too busy for you. We allow plenty of time for each appointment so that nobody feels rushed. You've taken time out of your day to see us, so we make sure that your questions are answered and you get all the information you need to move forward with your decision-making process.
I have been a patient at Berks Plastic Surgery for the last 6 years. From the second you walk through the door, the entire staff is courteous and professional. More importantly, they take the time to ensure that you are happy with everything done. It is truly a wonderful practice, and I would recommend it to all of my family and friends!
Read more patient testimonials
8. We have some of the best patient care staff around
Our patient coordinators, nurses, and aestheticians round out your care with knowledgeable guidance and a friendly face. Many of our staff have been with us for a decade or longer, and our office has a family-like atmosphere. You'll be greeted with a smile and treated with respect and professionalism.
Dr. Reedy and all of his staff are so helpful, knowledgeable, and patient. They made me feel like I was the only patient they had. If I get any procedures done in the future, I will definitely go to Dr. Reedy.
Read more patient testimonials
9. Our fees are reasonable and transparent
You should never choose a surgeon based on price alone, but you should also not feel like you are being "upsold" on any procedure. We stay focused on which procedures are most appropriate for your needs and goals. At your consultation, we provide a detailed, all-inclusive fee estimate.
10. Plus, it's easy to get here!
Berks Plastic Surgery is an easy drive from Lancaster, Allentown, Philadelphia, and New York. Our facility has a peaceful, relaxing atmosphere with ample free parking. Wyomissing has plenty of hotel, restaurant and shopping options should you choose to stay overnight before or after your consultation or surgery.
We don't assume that we are the only practice you'll visit; in fact, we encourage you to compare your choices. But once you come to Berks Plastic Surgery, we think you too will agree we are worth the drive.