Why Choose Berks Plastic Surgery?
Exceptional patient care in Reading, PA
We are proud to say that we offer the best cosmetic surgery and aesthetic options to patients in the Reading area and beyond. Since 1992, the goal has been to provide the latest technology and advanced surgical options to our patients. We are honored to have been the winner for Berks County "People's Choice Award" for 13 years since 2005. Below are just a few of the reasons why patients choose us again and again.
Individualized attention and relaxed atmosphere
When patients constantly tell us they feel like our only patient, we know we're doing things right, and we hear this often. When you initially call the office, one of our receptionists will answer and immediately tend to your needs. You will then be introduced to one of our patient coordinators, who will serve as your source of information, guide and support throughout the entire process from initial consultation to late postoperative appointments. At no time during the process will you feel ignored, pressured or rushed.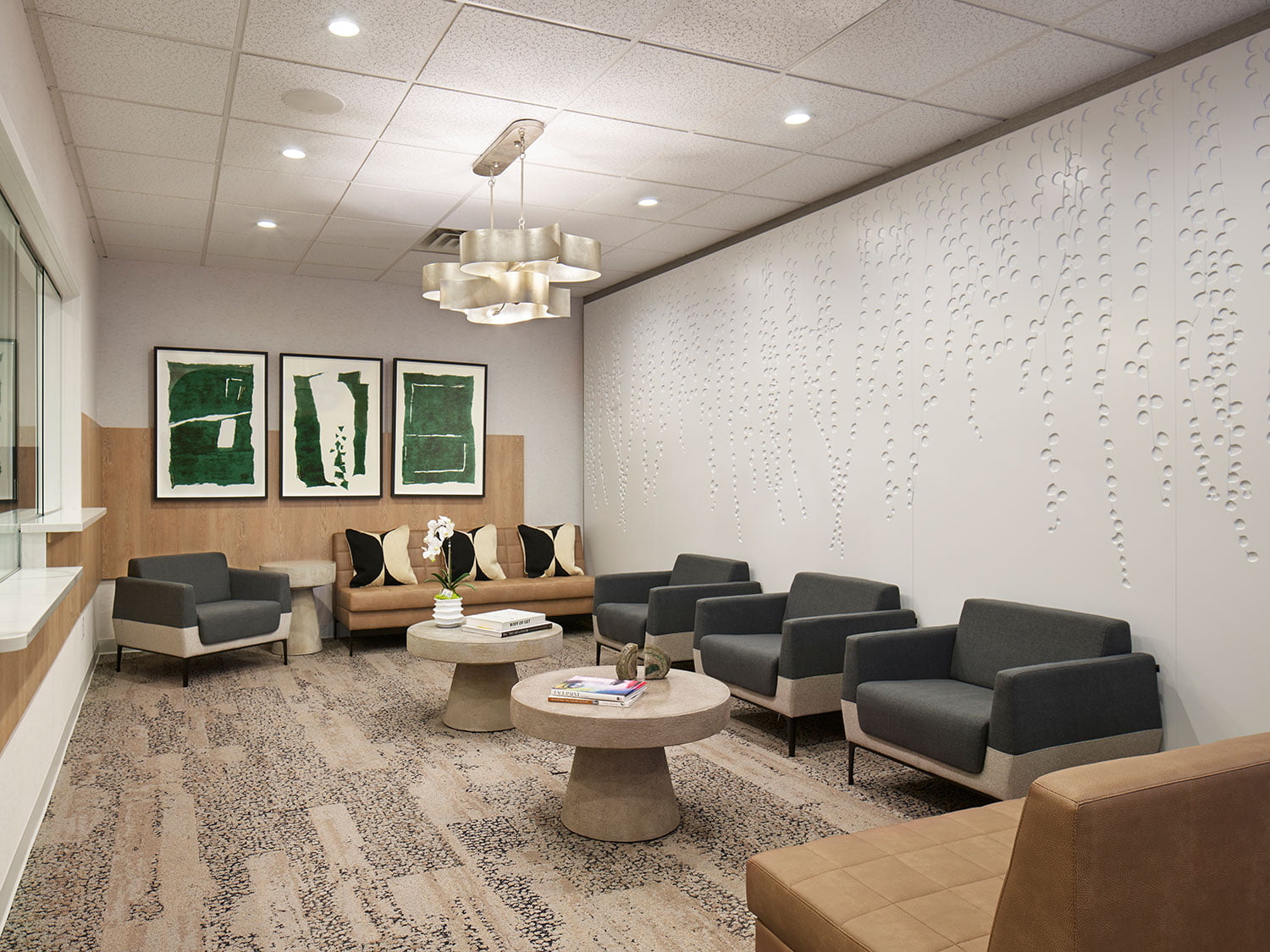 Board certified plastic surgeons with over 20 years of surgical experience
Plastic surgery is an immensely broad field covering a large spectrum of procedures, both reconstructive and cosmetic. However, not all plastic surgeons are equally trained and experienced in the art of cosmetic surgery. Dr. Reedy has been performing advanced cosmetic surgery specializing in breast, body and face since 1998. Currently, over 90% of his practice is cosmetic patients. Because of his reputation, he is often meeting with patients to perform second and even third operations on patients that have had less than successful outcomes elsewhere. In his past 20 years, Dr. Reedy has worked with many of the same nurses and patient care staff.
Scott C. Lindsay, DO recently joined the Berks Plastic Surgery team, bringing extensive experience in all aspects of plastic and reconstructive surgery. Dr. Lindsay's background in osteopathic medicines lends itself well to Berks Plastic Surgery's commitment to patient-centered care and customized treatment.
The compassion, attention to detail and skill set that Dr. Reedy, Dr. Lindsay, and the entire team bring to the patient sets Berks Plastic Surgery apart from the rest.
Visit our Patient
Before & After Gallery
Model
What others are saying
Our patients are thrilled with their experience and the care they receive. We have many reviews on our Patient Testimonial page, Google and RealSelf. Our reviews far exceed any other local plastic surgeon—with over one hundred 5 STAR reviews on Google and 100 ratings on RealSelf.
In July 2021, Berks Plastic Surgery's Dr. Brian Reedy, M.D. was named one of "America's Best Plastic Surgeons 2021" by Newsweek magazine, a distinction reserved for the top specialists in the field of plastic surgery. To determine the nominees, Statista Inc., the global market research firm, surveyed nearly 3,000 medical experts with knowledge in plastic surgery, asking them to recommend the best plastic surgeons across the U.S. for four categories: breast augmentation, facelift, liposuction, and rhinoplasty. Out of the 5,000+ peer responses, the top 200 plastic surgeons for breast augmentation and the top 150 for facelift, liposuction, and rhinoplasty were identified. Dr. Reedy was chosen by his medical peers for two out of the four categories—rhinoplasty and breast augmentation—for his outstanding skill and experience with these procedures.
Dr. Reedy's surgical skill and patient rapport have been recognized for over 20 years. He has appeared on the Emmy Award-winning television show, The Doctors; published articles in peer-reviewed medical journals such as Pediatric Surgery and the Journal of Plastic and Reconstructive Surgery; and been featured in local publications including the Reading Eagle and Berks County Living Magazine.
Our private surgery center is on-site is fully accredited
Not all operating rooms are the same, and it can become very confusing for patients when choosing where to have their surgery. At Berks Plastic Surgery, we are a Medicare Class C and AAAASF accredited facility. What this means for our patients is the highest level of safety and licensure; the same as a full-service hospital. Many operating rooms will only offer IV sedation because that is all their licensure allows. Because of our accreditation, we are able to offer the safety and convenience of general anesthesia.
Your anesthesia is provided by board certified anesthesia personnel
All of our anesthesia is performed by board certified anesthesia personnel. When you undergo a cosmetic procedure at Berks Plastic Surgery, you can feel comfortable knowing that two board certified practitioners will be present in the operating room. Additional care is provided by our highly skilled nurses in the operating room and private recovery room. Dr. Reedy's support staff has been with him for over 10 years, allowing us to provide our patients with the best level of care.
Cosmetic surgery consultations
We offer complimentary cosmetic consultations to our patients, and in that appointment, we provide our patients with all of their options. Our patients receive a detailed quote at the consult that will include: surgeon's fees, operating room fees, anesthesia, all pre- and post-operative appointments, implants and post-surgical garments. We recognize this is a big part of the decision, and we take the time to give our patients this information on the initial phone call.
Medical Skincare Services
Both Dr. Reedy and Dr. Lindsay work closely with our Dermatology Physician Assistant to provide superb dermatology care. We understand that your skin's health and appearance go hand in hand, and our comprehensive approach to skincare makes us a perfect choice when looking for convenient, highly trained providers. Here at Berks Plastic Surgery, we offer a full range of dermatology services and can treat common to rare skin conditions.  Learn about our dermatology office and exceptional skincare team.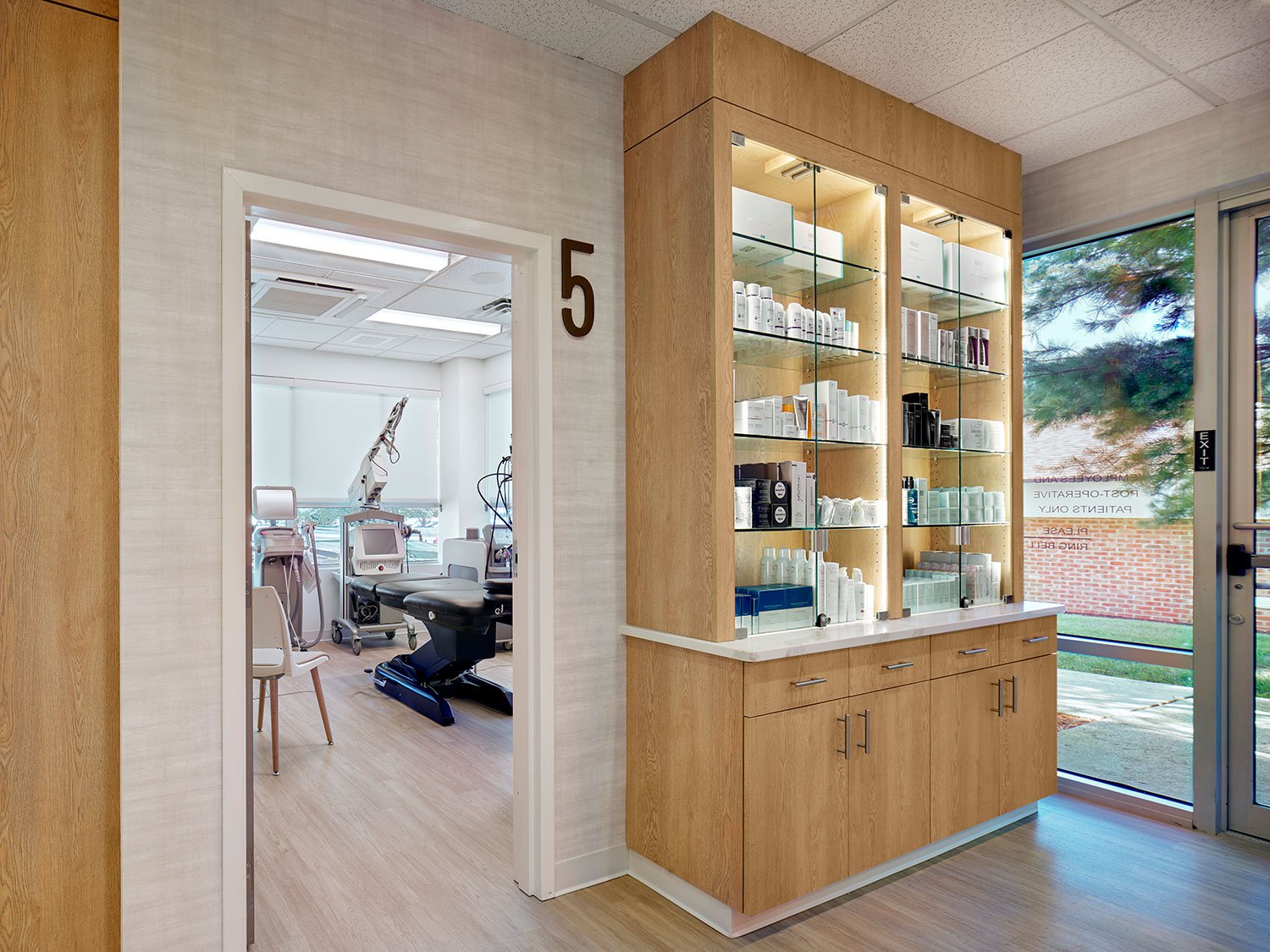 Aesthetic Skincare Services in Berks County
Our licensed aestheticians work closely with Dr. Reedy and Dr. Lindsay to create customized skincare plans for our patients. Unlike products and services offered at beauty supply stores or non-medical spas, our skincare products concentrations are higher, which simply means you will see superior results. We want you to get the best results possible, so we offer the best in skincare options. Complimentary consultations are available during the day, evening and on weekends.
We offer Botox, Daxxify, and filler treatments in multiple, convenient locations
Dr. Reedy has over 16 years of experience with Botox, fillers and skin care treatments. Because of his experience, he always has access to the newest injectables often before they are available to the general medical community, like one of the newest injectables Daxxify. Berks Plastic Surgery is proud to be a part of Daxxify's PrevU Early Experience Program, where we are 1 of only 500 offices to carry Daxxify before its official launch in July 2023! In addition to administering Botox and fillers, Dr. Reedy has been instructing physicians and nurses on the techniques of Botox and fillers for over 10 years. Dr. Reedy and Dr. Lindsay perform regular injections, and injectables and treatments are performed by our lead nurse injector and operating room supervisor, Maria Fotis, R.N. Maria has advanced training and has performed cosmetic injectable treatments for our patients for over 10 years without complication. Our staff also includes three incredibly talented nurse injectors.