Michele Miksiewicz, RN, BSN
Nurse Injector – Reading, PA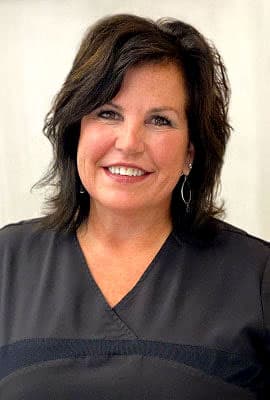 Michele Miksiewicz, RN, BSN originally joined the Berks Plastic Surgery family in 2009 as a post-anesthesia care unit (PACU) nurse for Dr. Ellenberger and Dr. Reedy. Since earning her injector certification in 2010, Michele has been one of our skilled Nurse Injectors offering BOTOX®, Daxxify, and dermal fillers like Juvéderm and Restylane.
Certification, Training & Education
Michele began her career with a Bachelor's of Science in Nursing from Allentown College of St. Francis de Sales. After working as a nurse for 35 years, Michele was certified as an injector of neuromodulator and filler in 2010.
Since her initial certification, she has continuously attended nationally-accredited training courses to stay on top of the latest aesthetic techniques and protocols for safe, natural-looking cosmetic enhancements.
"My favorite part of my job is when I hand the mirror over to my patient and see their confidence grow in a matter of seconds."
Patient Philosophy
Our patients describe Michele as caring, compassionate, and skilled, while also being very relatable and capable of throwing in a bit of humor for good measure.
According to Michele, each treatment with injectables is a chance to bring forward that patient's unique beauty: "My philosophy is not to try to change you, but to simply enhance what is already special about you—or give you back a bit of what Father Time might have stolen."
Michele's favorite part of being an injector is the moment she hands the mirror over to her patient after treatment and watches their confidence grow in a matter of seconds. "I love my job and helping patients feel beautiful. It's so very rewarding."
Outside the Office
When she isn't making her patients laugh (while smoothing their smile lines), Michele makes it a priority to spend time with her husband and 6 adult kids whenever she can. Her hobbies include travel, hiking, biking, skiing, working on her pickleball game, and enjoying a glass of wine in good company.
Book Now