Berks Plastic Surgery in the Media
Dr. Reedy and the Berks Plastic Surgery team help a woman with severe acne scarring on The Doctors
Penny, a local Pennsylvanian woman, spent most of her life struggling with severe acne and the resultant scarring. After spending thousands of dollars on ineffective treatments and medications, she had resolved herself to permanently feeling self-conscious over her skin. And that's where Dr. Reedy and The Doctors came in!
Dr. Reedy chats with Good Day PA about non-surgical cosmetic technology
Dr. Reedy joined host Amy Kehm to discuss all things aesthetic, including some exciting new treatments and how he's helping demystify them.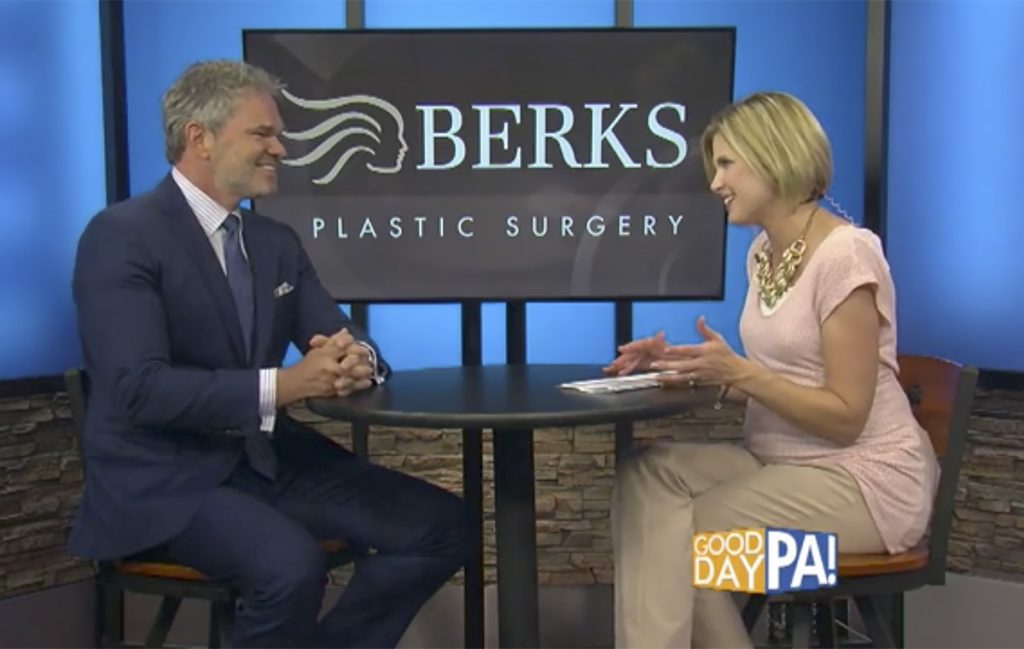 The Reading Eagle highlights Berks Plastic Surgery for our 25th anniversary
In 2017, Berks Plastic Surgery celebrated our 25th anniversary and the Reading Eagle published a business profile exploring the history of our practice.