Our Dermatology Office in Reading
Medical dermatology & skincare, all in one location
As the largest organ and the one that dictates much of your appearance, your skin's health and beauty is of high importance. At Berks Plastic Surgery, you'll meet with medical professionals and aesthetic experts who understand the value you place on your skin. Our goal is to help you take optimal care of your skin's appearance and its health all in one convenient location—with individualized attention and a relaxed atmosphere.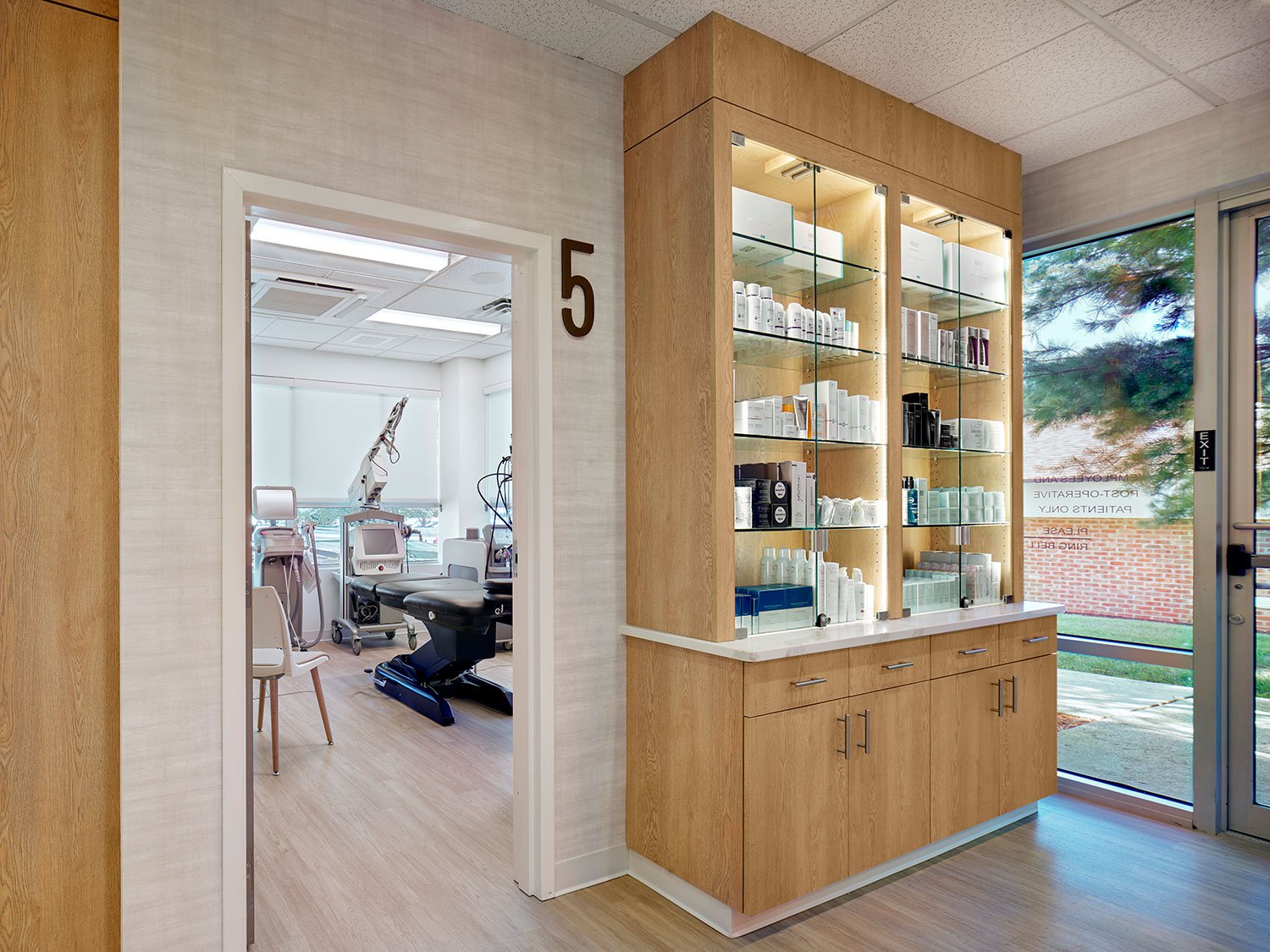 Visit our Patient
Before & After Gallery
Model
We offer a full range of dermatological services and cosmetic treatment options to restore the health and improve the look of your skin—like anti-aging facials, skin extractions, treatment for rosacea and eczema, and much more. Below, learn about our dermatology and skin care team, our approach, and our office location. We can't wait to help you glow, inside and out!
Meet our dermatology & skincare team
Our team is proud to provide exceptional dermatological care to our patients. Everyone on our medical dermatology and skincare team is a trained and certified professional, with years of experience in the treatments they offer.
Stacey J. Spehalski, PA-C, MPH
---
Tran Tran, PA-C
---
Maria Fotis, RN
---
Donna Erb, Aesthetician
---
Michele Miksiewicz, RN, BSN
---
Sarah Reedy, RN, BSN
---
Jesse Schell
---
How we bridge the medical & cosmetic in your skincare
We treat patients from a medical point of view, but you can trust that our aesthetics team will never lose sight of the cosmetic perspective—we've got your back! If you have a skin condition, we are here to develop a customized plan. We have the know-how and the tools to address problems like acne, rosacea, and visibly sun-damaged skin. We are also fully equipped to treat your skin cancers and pre-cancerous spots in our office.
We have access to the area's only dermatopathology-trained pathologist to provide you with faster, more accurate diagnosis of suspicious growths. The best part of combining your dermatology and aesthetic services under one roof is that, when needed, surgery can be performed by our board certified plastic surgeons—no bouncing between offices.
Browse our dermatology services »  |  Browse our cosmetic skincare services »>
Our Wyomissing office location & hours
Our dermatology office is conveniently located at the Berks Plastic Surgery location:
50 Commerce Dr.
Wyomissing, PA 19610
You may contact our dermatology office directly during the following hours:
Monday: 8am – 6pm
Tuesday: 8am – 6pm
Wednesday: 8am – 6pm
Thursday: 8am  – 6pm
Friday: closed to appointments, but answering phone calls from 8am – noon
If you have any questions or would like to schedule an appointment, please call us at 484-755-5796 or reach out to us online today! In many cases, we can coordinate convenient back-to-back appointments for your dermatology appointment and any cosmetic treatments you may have in mind.