Our Dermatology Office in Reading
Medical dermatology & skincare, all in one location
As the largest organ and the one that dictates much of your appearance, your skin's health and beauty is of high importance. At Berks Plastic Surgery, you'll meet with medical professionals and aesthetic experts who understand the value you place on your skin. Our goal is to help you take optimal care of your skin's appearance and its health all in one convenient location—with individualized attention and a relaxed atmosphere.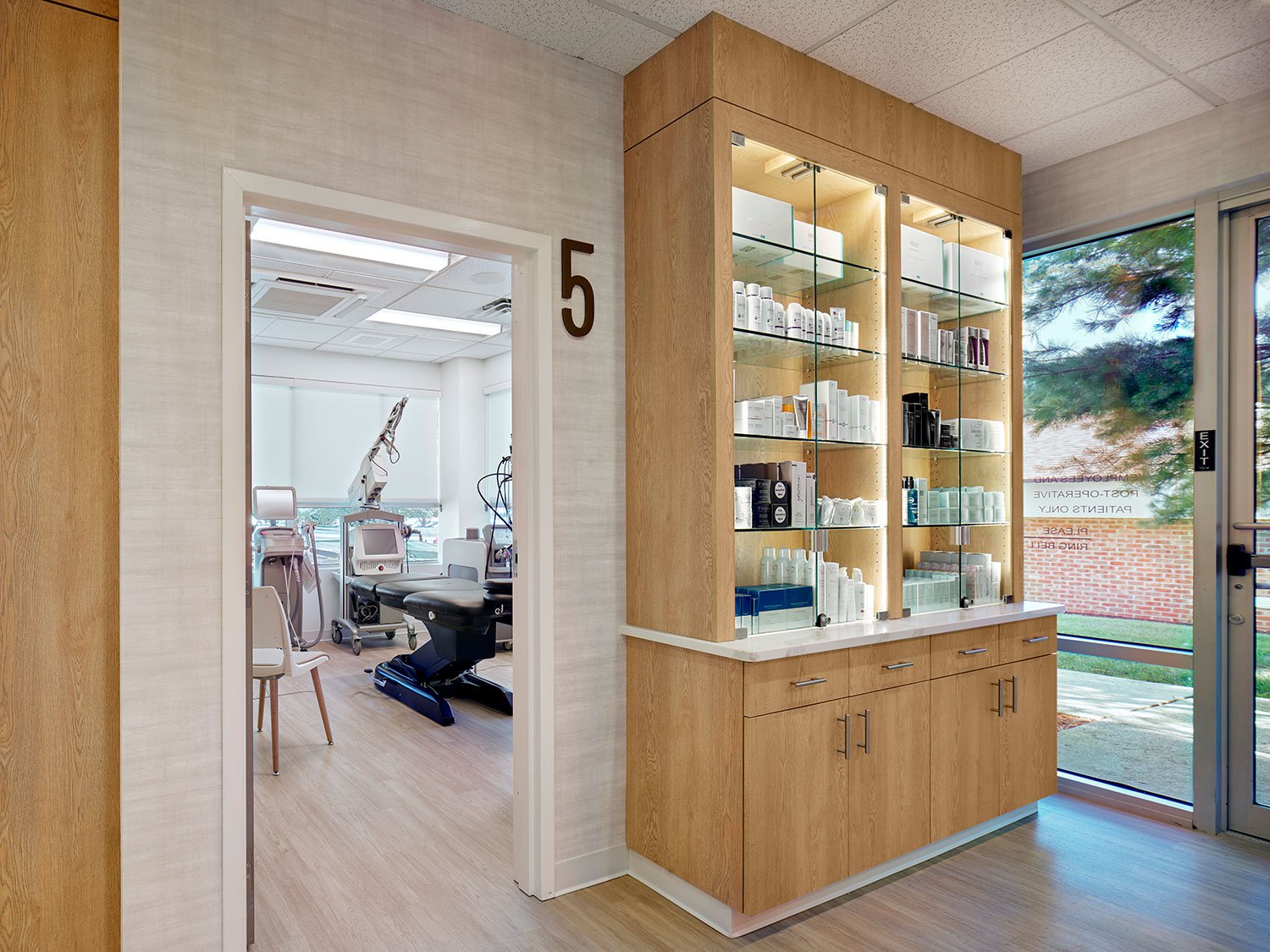 Visit our Patient
Before & After Gallery
Model
We offer a full range of dermatological services and cosmetic treatment options to restore the health and improve the look of your skin—like anti-aging facials, skin extractions, treatment for rosacea and eczema, and much more. Below, learn about our dermatology and skin care team, our approach, and our office location. We can't wait to help you glow, inside and out!
Meet our dermatology & skincare team
Our team is proud to provide exceptional dermatological care to our patients. Everyone on our medical dermatology and skincare team is a trained and certified professional, with years of experience in the treatments they offer.
Stacey J. Spehalski, PA-C, MPH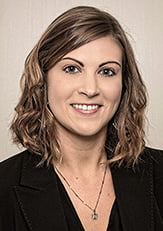 Dermatology Physician Assistant Stacey J. Spehalski, PA-C, MPH specializes in the medical treatment and management of various skin conditions affecting both adults and children, including psoriasis, acne, rosacea, skin cancer (both screening and excision), rashes, and warts.
Stacey is , and a member of the Society of Dermatology of Physician Assistants and American Academy of Physician Assistants.
Learn more about Stacey J. Spehalski, PA-C, MPH »
---
Tran Tran, PA-C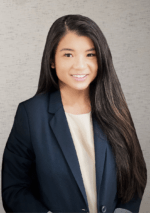 Tran Tran, PA-C is our highly trained physician assistant specializing Botox injections. Tran's background in dermatology and plastic surgery helps her create a personal treatment and skin care plan unique to each patient, helping them achieve beautiful results and rediscover their confidence. She values patient education and is certified by the National Commission on Certification of Physician Assistants.
Learn more about Tran Tran, PA-C »
---
Maria Fotis, RN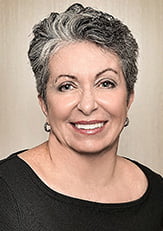 Maria Fotis, RN is our lead nurse injector, with over 16 years of experience injecting patients with BOTOX®, Daxxify, and dermal fillers to smooth the skin and help you look and feel your best. Maria offers a full range of treatments, including numerous filler and neurotoxin formulas to give you a customized outcome that meets your goals (we offer Juvéderm®, Restylane®, and Voluma, among others). She also offers sclerotherapy to soften the appearance of visible veins. A true cosmetic expert, Maria served as our Operating Room Supervisor for 20 years before dedicating her career to injectables full-time.
Learn more about Maria Fotis, RN »
---
Donna Erb, Aesthetician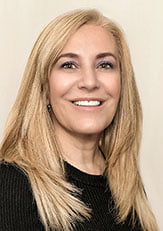 Donna holds over 20 years of experience as a licensed aesthetician and skin care counselor. For our patients, she provides customized non-surgical treatments, including HydraFacial MD®, laser skin resurfacing, and customized chemical peels and facials. She is also an expert at educating you on your ideal home skin care routine using professional skincare products suited to your individual needs and goals—and helping you to protect and maintain your results from other treatments.
---
Michele Miksiewicz, RN, BSN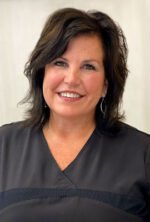 Michele Miksiewicz, RN, BSN earned her injector certification in 2010, and has been one of our skilled Nurse Injectors offering results with BOTOX®, Daxxify, and dermal fillers like Juvéderm and Restylane ever since. She is passionate about helping her patients take back their confidence with tailored treatments to enhance their natural features. Michele originally joined the Berks Plastic Surgery family in 2009 as a post-anesthesia care unit (PACU) nurse for Dr. Ellenberger and Dr. Reedy.
Learn more about Michele Miksiewicz, RN, BSN »
---
Sarah Reedy, RN, BSN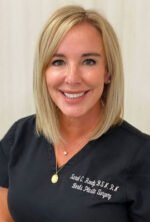 Sarah holds over 34 years of nursing experience and 7 years of experience in cosmetic injectables. She joined the Berks Plastic Surgery family in 1998, working as a nurse in the OR and Recovery Room, as well as assisting our office manager.
Sarah is a highly-trained Nurse Injector offering beautiful results with BOTOX®, Daxxify, and other neuromodulators, as well as dermal fillers like Juvéderm and Restylane.
Learn more about Sarah Reedy, RN, BSN »
---
Jesse Schell, Aesthetician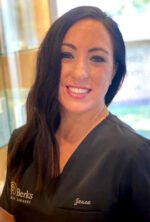 Jesse brings our medspa team over 20 years of professional skin care experience and certifications in LED Light Therapy treatments and customized facial treatments.
As one of our aestheticians, she provides exceptional care and results to our patients with a range of treatments including Hydrafacial, dermaplaning, hair reduction, feminine rejuvenation, and custom facials and peels.
Learn more about Jesse Schell »
---
Natalie Ohlinger, Aesthetician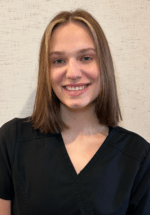 Natalie is a passionate, personable Licensed Aesthetician who loves connecting with clients while helping to boost their confidence. Treatments that Natalie offers at Berks Plastic Surgery include facials, laser skin resurfacing, microneedling, chemical peels, and Hydrafacial. She also expanded our aesthetic offerings to include facial waxing, lash lift and tints, and brow tinting, and she helps clients navigate the range of skincare products we offer to develop the perfect regimen at home.
Learn more about Natalie Ohlinger »
---
How we bridge the medical & cosmetic in your skincare
We treat patients from a medical point of view, but you can trust that our aesthetics team will never lose sight of the cosmetic perspective—we've got your back! If you have a skin condition, we are here to develop a customized plan. We have the know-how and the tools to address problems like acne, rosacea, and visibly sun-damaged skin. We are also fully equipped to treat your skin cancers and pre-cancerous spots in our office.
We have access to the area's only dermatopathology-trained pathologist to provide you with faster, more accurate diagnosis of suspicious growths. The best part of combining your dermatology and aesthetic services under one roof is that, when needed, surgery can be performed by our board certified plastic surgeons—no bouncing between offices.
Browse our dermatology services » | Browse our cosmetic skincare services »>
Our Wyomissing office location & hours
Our dermatology office is conveniently located at the Berks Plastic Surgery location:
50 Commerce Dr.
Wyomissing, PA 19610
You may contact our dermatology office directly during the following hours:
Monday: 8am – 6pm
Tuesday: 8am – 6pm
Wednesday: 8am – 6pm
Thursday: 8am – 6pm
Friday: closed to appointments, but answering phone calls from 8am – noon
If you have any questions or would like to schedule an appointment, please call us at 484-755-5796 or reach out to us online today! In many cases, we can coordinate convenient back-to-back appointments for your dermatology appointment and any cosmetic treatments you may have in mind.