Donna Erb
Skin Care Aesthetician in Reading, PA
President of the Society of Plastic Surgical Skin Care Specialists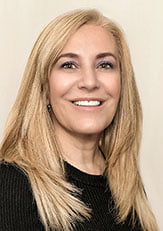 Donna came to our practice in 2005, and has over 20 years of experience as a licensed aesthetician and skin care counselor. She provides non-surgical services and educates patients on skin care regimen using professional products suited to one's individual needs.
"From laser treatments to skin care recommendations, Donna gets results for her patients. People constantly remark how great my skin looks and are surprised when I tell them my age – 66 and counting! I encourage everyone to schedule a consult with Donna."*
Read more patient testimonials
Donna attends seminars throughout the year to keep current on the latest technologies in aesthetics. She has completed additional training on Obagi systems and is certified as a medical aesthetician using advanced laser techniques.
Donna is also the current President of the Society of Plastic Surgical Skin Care Specialists (SPSSCS), the only national skincare specialty organization connected to the plastic surgery specialty, which is comprised of 350+ aesthetic skin care providers dedicated to advancing excellence in their field. Donna has been a member of SPSSCS for 12 years and served on the board for the last four years before being elected President.
Book Now