Maria Fotis, RN
Lead Nurse Injector – Reading PA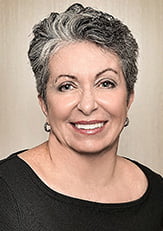 Maria Fotis, R.N., joined Berks Plastic Surgery in 2000, and recently retired from being our Operating Room/Recovery Room Supervisor for the Ambulatory Surgery Center for 20 years. Before that, she also worked in an OR as a staff nurse at a hospital and then as a supervisor at an ambulatory surgery center in New Jersey. Bringing over 40 years of experience in the industry, Maria is also our Lead Nurse Injector for BOTOX®, Daxxify, dermal fillers, and sclerotherapy. She has been trained in the latest techniques from the best injectors in the country and has been injecting for 16 years.
Her passion for helping patients and discussing their goals is why she is in demand. A true artist, Maria takes the time to listen to her patients' desires and will help them choose the procedure best for them. She looks forward to meeting with you to achieve your best look.
Certification, Training & Education
Maria started in medical-surgical nursing (a notoriously demanding field) before fully transitioning into surgical nursing. She spent 10 years in sales & marketing for the orthopedics company Stryker (formerly Howmedica), where she eventually became a national trainer teaching oral maxillofacial doctors how to use facial plates and screws.
Maria began training for cosmetic injectables in Manhattan before eventually shadowing Dr. Ellenberger and Dr. Reedy. This training required her to attend accredited courses every year to sharpen her skills and become certified in specific areas. Maria's favorite places to inject are any areas that bring satisfaction to her patients.
Patient Philosophy
According to Maria, it's important for her patients to develop realistic expectations around their treatments: "Cosmetic procedures are not an exact science, and sometimes it might take more than one visit to achieve your goal. We are working with your natural beauty, and we don't want to change your face—we want to enhance your beauty."
Maria works with her patients to develop effective skincare habits not just at Berks Plastic Surgery, but also at home: "Great skincare is the best thing you can do for your face. What I do is icing on the cake."
Outside the Office
When Maria isn't helping her patients look and feel their absolute best, she enjoys spending time with her family, close friends, & dogs, cooking good meals, and traveling. She also loves a good laugh!
Book Now