CoolSculpting Reading
Reduce stubborn fat pockets without surgery

CoolSculpting is an FDA-cleared, non-surgical procedure to help you lose unwanted fat. We use a special machine to freeze your fatty tissue, and your body naturally metabolizes the fat. You can finally lose your stubborn fat—no surgery, no incisions, and no downtime. And best of all, no more muffin top! We have been using CoolSculpting at Berks Plastic Surgery for nearly 5 years, and our patients have by and large been very satisfied with their results—take a look at our CoolSculpting before & after photos.
Why choose Berks Plastic Surgery for CoolSculpting?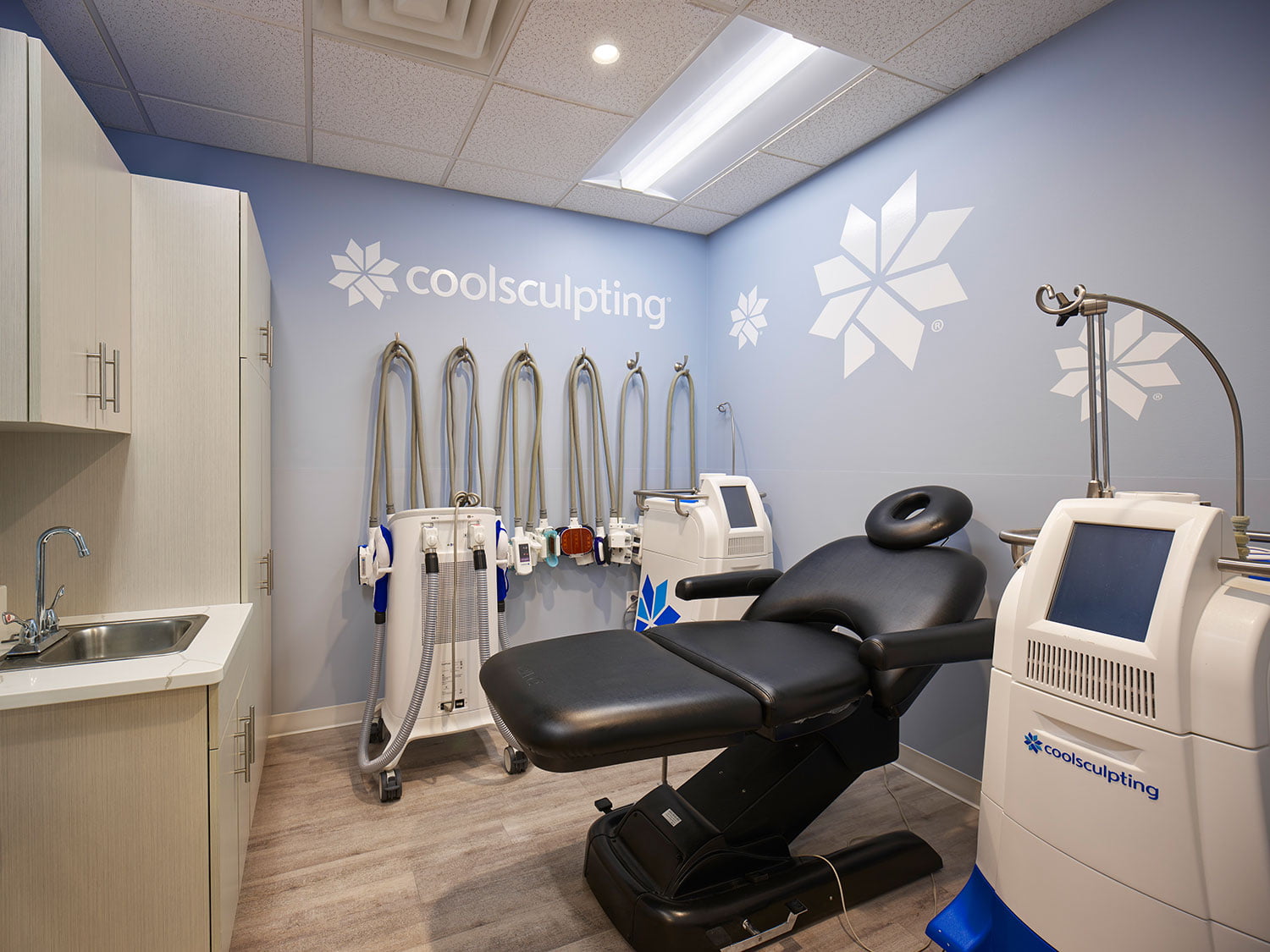 Berks Plastic Surgery is a Preferred CoolSculpting Provider!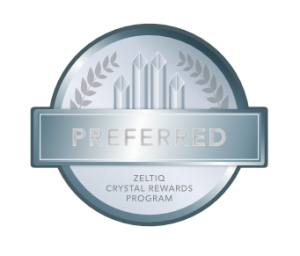 With the growing popularity of non-surgical fat reduction, it seems CoolSculpting providers are popping up at every corner. While the makers of CoolSculpting provide device-specific training to providers, there are many benefits to going to a board certified plastic surgeon and their expert cosmetic staff rather than visiting a spa or salon. Ultimately, the experience and technique of your provider makes the difference between achieving your desired results or walking away disappointed.
The CoolSculpting device is a tool that cannot replace experience. It may seem like anyone can place the CoolSculpting device and turn it on, but the skill and knowledge necessary to ensure an aesthetically pleasing result comes from years of cosmetic experience and an intimate understanding of human anatomy—something that comes from years spent training and learning in medical school and plastic surgery residency.
Improperly administrated CoolSculpting can lead to ill-proportioned, asymmetrical results. Alternatively, a plastic surgeon or trained aesthetician under MD supervision will consider the proportions of your entire body, make an expert recommendation for treatment, and ensure you walk away happy with a balanced, beautiful look.
CoolSculpting prices are regulated, so visiting a non-medical provider likely won't save you money—but correcting suboptimal results will end up costing you more.
Here at Berks Plastic Surgery, our medically trained staff of aestheticians, nurses, and medical assistants work alongside Dr. Reedy and Dr. Lindsay to ensure every patient has a positive, safe experience that yields beautiful results. As a Preferred CoolSculpting Provider, Berks Plastic Surgery has demonstrated our ability to perform CoolSculpting treatment effectively and safely on hundreds of patients—including many of our own staff members who would love to talk to you about their experience and results.
I did CoolSculpting in my arms and this has changed my life. I used to kill myself at the gym trying to reduce the fat from my arms. I am a very active person, and I also try to have a balance diet, so obviously I needed something extra. I did just 2 sessions in each arm, and now I am seeing the difference. I feel much better with my body now. If you want to lose some stubborn fat, I highly suggest you to give it a try. It is worth it.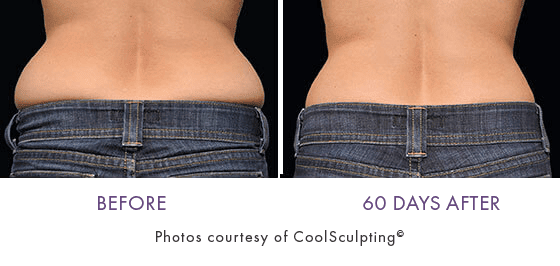 How does CoolSculpting reduce fat?
CoolSculpting is a 100% surgery-free way to reduce annoying and ugly bulges that won't budge with diet or exercise. It works by isolating and literally freezing fat cells to death. Over the weeks following treatment, the affected fat cells leave the body as waste, leaving your "problem area" slimmer, leaner, and less of a problem. CoolSculpting can be used safely and effectively on many areas, including:
Abdomen
Flanks & love handles
Inner or outer thighs
Upper Arms
Under the chin (using the CoolMini)
Bra rolls
Under the buttock ("banana roll")
Distal thigh
What makes CoolSculpting so incredibly cool is that it leaves all your other tissues—skin and muscle—healthy and untouched. Because there are no incisions or needles, you will not have any scars to hide. You can get back to your normal routine right away, and save vacation days for vacation.
What does CoolSculpting feel like?
Expect some pressure along with a cold sensation while the CoolSculpting machine targets and freezes your unwanted fat. Most patients spend their half hour of fat loss reading, checking in on their laptop, or just relaxing. If you are having Dual Sculpting, we will place one applicator on each side of the body or other areas as you specify. Everyone is different, but most patients experience some temporary redness and sensations such as tingling or numbness for a few days after their CoolSculpting treatment.
See Dr. Reedy's LIVE CoolSculpting treatment
Watch Dr. Reedy have the CoolSculpting applicators attached and answer questions.
What happens when your CoolSculpting treatment is over? See for yourself!
When will I see results?
It takes a little time for your body to eliminate the fat cells destroyed by CoolSculpting. Improvements are usually noticeable after a few weeks, with final results in place in about 3 months. This is a key advantage of Dual Sculpting—patients who want to reduce multiple areas can avoid any delay in results that may occur with spreading treatment out over several appointments.
Are the results going to last?
As long as you keep up a healthy lifestyle, your CoolSculpting results should last through the long term. Since the number of fat cells has been reduced, you won't store excess fat in such a concentrated area anymore. You'll likely find that, with the stubborn fat finally removed, you are more motivated than ever to eat right and exercise to maintain your leaner figure.
Visit our CoolSculpting
Before & After Gallery
Model
DualSculpting with CoolAdvantage
What's twice as great as spot-reducing fat without surgery? Reducing in more than one spot! Regular CoolSculpting only treats one area at a time—you'd have to return for another session to address each additional area. Our solution? We doubled up on CoolSculpting machines to offer DualSculpting!
With DualSculpting, we can do an even better job reducing unwanted fat. Treating both sides of the body simultaneously requires half the treatment time plus helps achieve more even results for patients wishing to reduce fat on the love handles, upper arms, or thighs. If you'd like to treat two different areas altogether, such as a "double chin" and your lower belly, we can now address both areas at once, saving you time and helping you enjoy a slimmer profile sooner.
And with our new CoolAdvantage system, you can enjoy quicker, more even results with just a 30 minute treatment!
NEW at Berks Plastic Surgery: CoolSculpting® Elite at Berks Plastic Surgery
Your favorite non-surgical fat reduction treatment has been upgraded! After years of continued research by Allergan, the makers of CoolSculpting®, CoolSculpting Elite is designed to achieve safer body contouring benefits in less time and in fewer treatments!
Why we love CoolSculpting Elite:
Dual applicators that are available in 7 different shapes and sizes and have been redesigned to better fit your body's natural curves.
Enhanced fat reduction—20-25% fat removal vs. 18-20% fat removal with traditional CoolSculpting to see stronger results in a shorter time frame.
More comfortable treatments and improved safety profile with Elite's advanced technology. The upgraded device reduces the amount of pressure or squeezing on the treated area to significantly reduce the already uncommon side effect of Paradoxical Adipose Hyperplasia (PAH).
Our highly-experienced CoolSculpting technicians will help you determine which system is ideal for achieving your body contouring goals.
CoolSculpting is not a weight loss technique
CoolSculpting is not a weight loss technique. We're pleased with the results our patients are getting and think CoolSculpting is perfect for slimming down a stubborn area on your body. But you shouldn't think of this procedure as a way to lose weight; instead, think of it as a way to gain a slimmer profile in the areas treated. When compared to other treatments we offer, the finished results are less dramatic than liposuction but better than other non-surgical treatments. Having no downtime is a strong benefit!
Okay … freeze me skinny! What's the next step?
The next step is to contact us!
We're located just outside of Reading, PA. Dr. Brian Reedy and Dr. Scott Lindsay are both board certified in plastic surgery; our surgeons and staff will tell you everything you need to know about CoolSculpting®. Contact us today for your free consultation.