What Top Skin Experts Do for Their Skin Every Day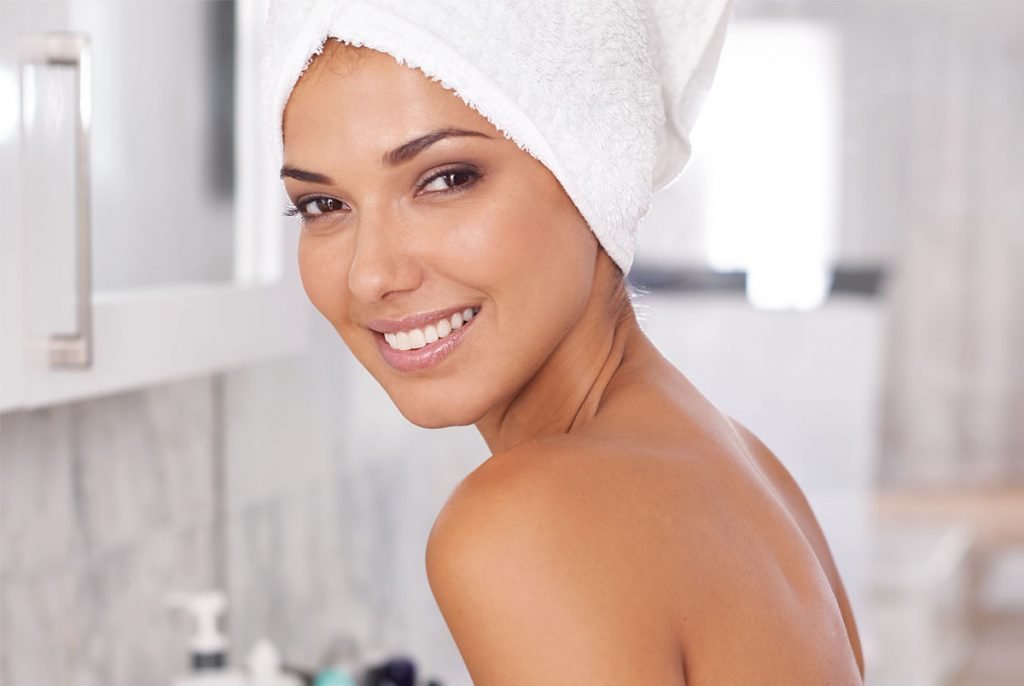 Practice what you preach, they say! It's good advice for any medical provider to follow—after all, it's our job to help patients live healthier, happier lives—but arguably even more critical for dermatologists, whose "evidence" of how well they follow their own advice literally shows on their skin.
Oprah recently asked a handful of dermatologists around the country what they include in their morning routine to ensure their skin stays in top form. While each doctor featured has their own healthy skin tips and tricks they use to hide blemishes and boost their glow, across the board we noticed three basic habits they all practice to get max results from their skincare routines.
What do dermatologists do to keep their skin healthy and glowing? It goes beyond wearing sunscreen and choosing the right products.
They break a sweat every day.
A daily workout can help you feel energized, keep your weight in check, tone your muscles—and also help your skin get "buff"! Recent research shows that moderately intense exercise, such as hiking, running, cycling, and dancing, can help slow skin aging and boost collagen production.
They use a smart timing strategy.
Did you know that your skin is better primed to absorb skincare products at certain times? For instance, one dermatologist interviewed likes to apply anti-oxidant serum just before her morning workout to take advantage of the skin's natural increase in permeability and blood flow during exercise. And speaking of timing, you already know to apply SPF every morning and reapply when you sweat or swim it off, right? Good.
They feed their skin from the inside out.
While high-quality skincare products in the form of anti-oxidants, moisturizers, SPF are a must, you also need to give your body the resources to manufacture healthy levels of collagen and repair damage from the inside out. Docs with the most beautiful skin make a point to munch mainly on antioxidant-rich fruits and veggies, lean proteins (i.e., eggs, fish, and grass-fed meats), and good sources of Omega-3 fatty acids, such as cold water fish and raw nuts.
One more tip from our Reading dermatology team: work with a skin care pro
Even seasoned skincare experts like those featured in the Oprah article work with another dermatologist to monitor their skin's health, address and problems, and ensure their skincare routine continues to work effectively over time.
For professional skincare in Berks County you can trust, contact us at Berks Plastic Surgery! Our Dermatology Physician Assistant and experienced team of licensed medical aestheticians offer a full range of medical and cosmetic dermatology services. Whether you are looking for an effective acne treatment, you need to have a suspicious mole checked, or you want to reduce wrinkles and sun damage and refresh your complexion, we can help you make noticeable improvements in your skin's health and appearance!