Why You Should Choose Rapid Recovery Breast Augmentation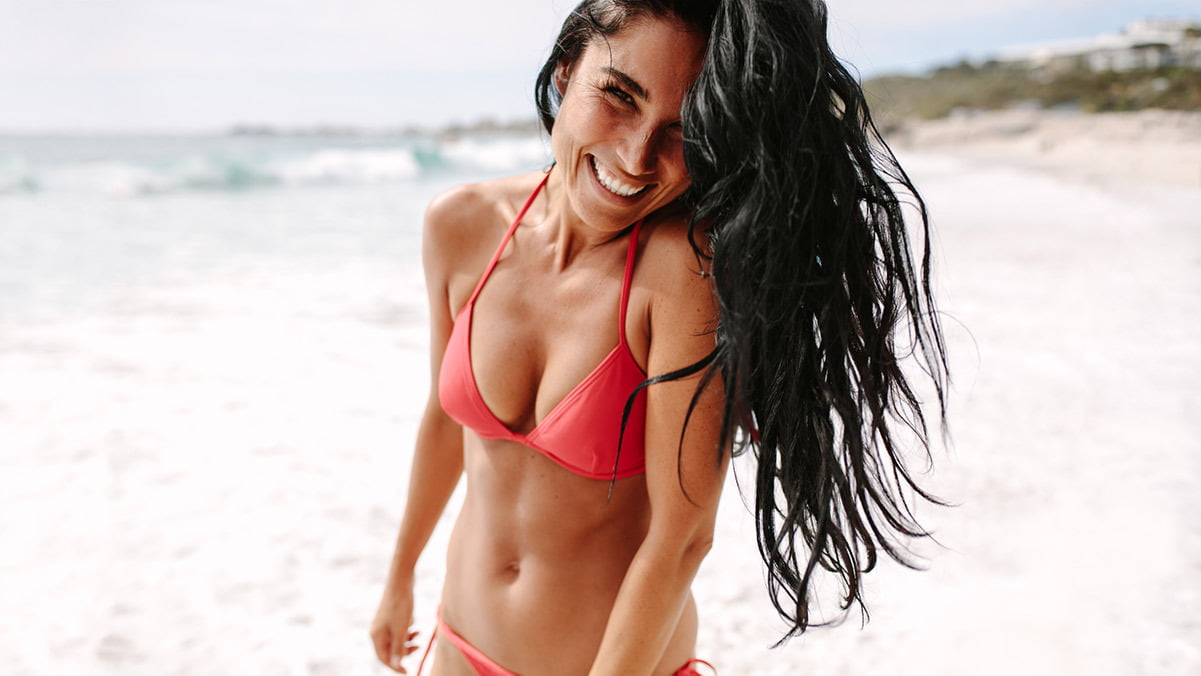 If you're thinking of augmenting your breasts, you have come to the right place! Dr. Brian K. Reedy of Berks Plastic Surgery is an expert in breast augmentation, and he has given many hundreds of happy, confident women the curves they want. For every breast augmentation patient, our goal is twofold:
To give you the customized, gorgeous results you want. Whether your desired look is "petite and perky," "voluptuous and vavoom," or somewhere in the middle, Dr. Reedy listens to your desires and achieves just the right profile, cleavage, and upper pole fullness for your frame.
To help you return to your normal lifestyle—and start enjoying your results—as quickly as possible after your breast augmentation surgery.
The Berks Plastic Surgery Rapid Recovery Program is specifically designed to support beautiful results while also helping you recover without a hitch. Dr. Reedy uses a range of tactics to minimize discomfort, swelling, and bruising after surgery so that you can heal optimally and more quickly return to your regular activities.
What is the fastest way to recover from breast augmentation?
A speedy recovery from breast augmentation relies on both you and your plastic surgeon, as it involves taking certain steps before, during, and after surgery. Choosing the right provider is absolutely key: their surgical finesse will play a big part in how well you recover, and you'll also be relying on their advice when it comes to things like pre- and post-surgical nutrition and scar care.
To promote a rapid recovery, here at Berks Plastic Surgery we use advanced breast surgery techniques to reduce the trauma to your body, multimodal pain management to reduce the need for narcotic pain medication, and nutritional supplements to minimize bruising and swelling. For many patients, these steps allow them to return to work within several days of their breast augmentation procedure.
What steps are included in breast augmentation with Rapid Recovery?
1. Pre-surgery: Setting the stage for a healthy recovery
Ahead of surgery, we start you on a nutritional program and homeopathic supplement regimen. Optimized pre-surgical nutrition helps to minimize swelling and bruising after surgery. We'll also give you a detailed list of medications and supplements to avoid (some may surprise you!).
2. During your procedure: Stopping pain proactively
While creating the implant pocket beneath the breast, we employ a gentle surgical technique that ensures the minimal amount of trauma to your tissues and blood vessels in the area. To place the implant, we prefer the Keller Funnel® technique, which is both non-traumatic to your tissues and reduces the chance of infection by minimizing the time spent handling the implant.
After the implant is placed, we inject Exparel, a local anesthetic nerve block, to relieve pain at the source for about 1-3 days after surgery. This reduces the need for narcotic (or opioid) pain medication, and therefore reduces the uncomfortable side effects from those medications, which may include constipation and nausea. The less narcotic pain medication that you take, the more normal and alert you will feel. Taking it for fewer days (or doing without it) will also enable you to return to activities like driving sooner.
3. After your breast augmentation: Managing pain as needed
You will be given a carefully considered combination of non-narcotic pain medication, which greatly reduces the need for prescription pain medication—and for some patients, eliminates the need for it altogether. In case stronger medication is necessary, you will also have a prescription for a narcotic pain medication that can be used on an as-needed basis.
How quickly can I get back to normal after breast augmentation?
Generally speaking, most patients return to work 3-4 days after their breast augmentation. Most feel comfortable returning to the gym or other light aerobic activity after 3 weeks, and return to full activity after 6 weeks.
The number of days before you're ready to be back to work will vary based on your level of activity at work: nurses, massage therapists, and others whose jobs require physical activity may need more time, while those who have desk jobs may require just a few days of resting at home.
Will I have less pain if I choose Rapid Recovery Breast Augmentation?
Our patients agree that they are surprised by their low level of pain after the procedure. The experience of pain varies from person to person, and discussion of "pain levels" is certainly subjective. But because of the Exparel nerve block and other combined pain management techniques, our past patients have reported low, tolerable pain levels a few days after surgery; others report experiencing zero pain 2 days post-surgery without prescription pain medication.
How much does Rapid Recovery Breast Augmentation cost?
The cost of initial breast augmentation begins at around $7,000 for saline implants and $8,000 for silicone implants. Your costs will vary depending on your chosen implant style and any other procedures that are included with your breast augmentation. Dr. Reedy takes measures to improve recovery for all of his breast augmentation patients, so rapid recovery is included in the quote you will receive after your initial consultation.
Learn more about breast augmentation at Berks Plastic Surgery in Reading, PA
We've served numerous happy breast augmentation patients, and we look forward to meeting you and learning about your goals. To book a consultation with board certified plastic surgeon Dr. Brian K. Reedy, contact us online or call (610) 320-0200.