Dr. Reedy Was Featured on Good Day PA
Did you catch Dr. Reedy on Good Day PA? He joined host Amy Kehm to chat about all things aesthetic, including some exciting new treatments and how he's helping demystify them.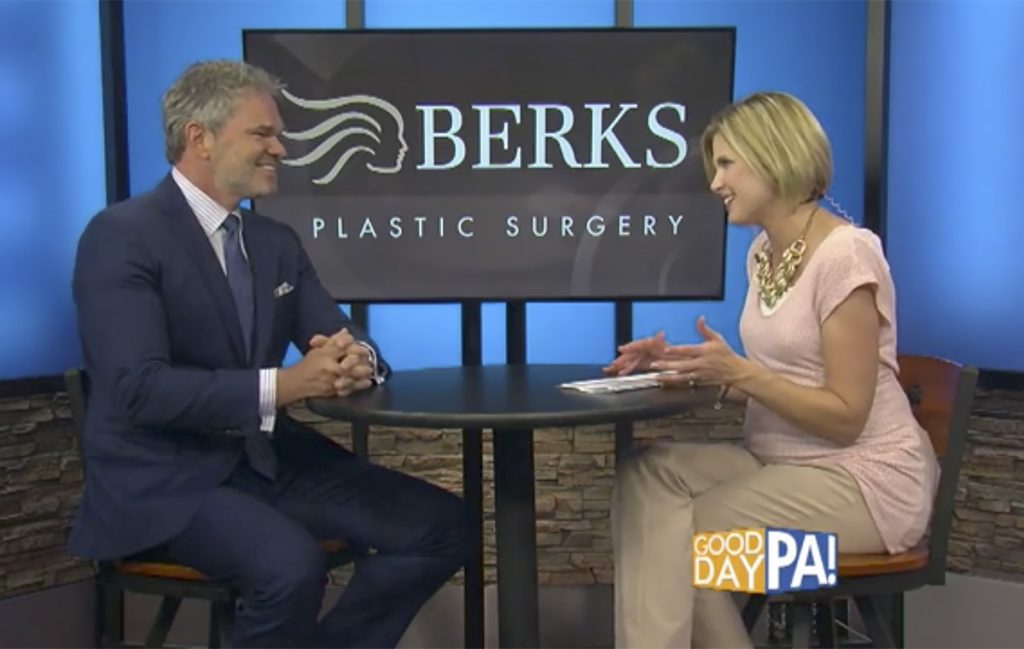 The latest advancements in non-surgical cosmetic treatments
Here at Berks Plastic Surgery, we provide our patients with a variety of options, from professional skincare treatments and minimally invasive procedures to tried and true surgical solutions. But, before they are adopted into the practice, new non-surgical treatments are thoroughly vetted by Dr. Reedy and Dr. Lindsay to ensure they are safe, effective, and provide natural-looking results.
Minimally invasive and non-surgical cosmetic technology has come a long way over the years. Patients hoping to slim down can now spot-reduce stubborn bulges with CoolSculpting®. Women hoping to improve vaginal laxity or stress incontinence can see a huge improvement in just a few ThermiVa® sessions. And for those who hope to look a bit more youthful, favorites such as BOTOX®, ThermiSmooth® skin tightening, SkinPen microneedling and laser skin resurfacing can smooth, clear, lift, and plump with minimal downtime.
Our docs get a taste of their own medicine
It's normal to be a little unsure of new technologies or curious if they can really deliver—which is why we are dedicated to educating patients and demonstrating how treatments work. In fact, Dr. Reedy and Dr. Lindsay are known to get a little taste of their own medicine live on Facebook! So whether you'd like to see CoolSculpting in action or wonder what it's like to get microneedling, head over to our Facebook page and follow us to see fun and educational videos.
Still have questions you want to ask? Contact us today. We would be happy to schedule your free, personal cosmetic consultation and help navigate you in the right direction.