Take Your Workout Inside at these 7 Awesome Gyms in Reading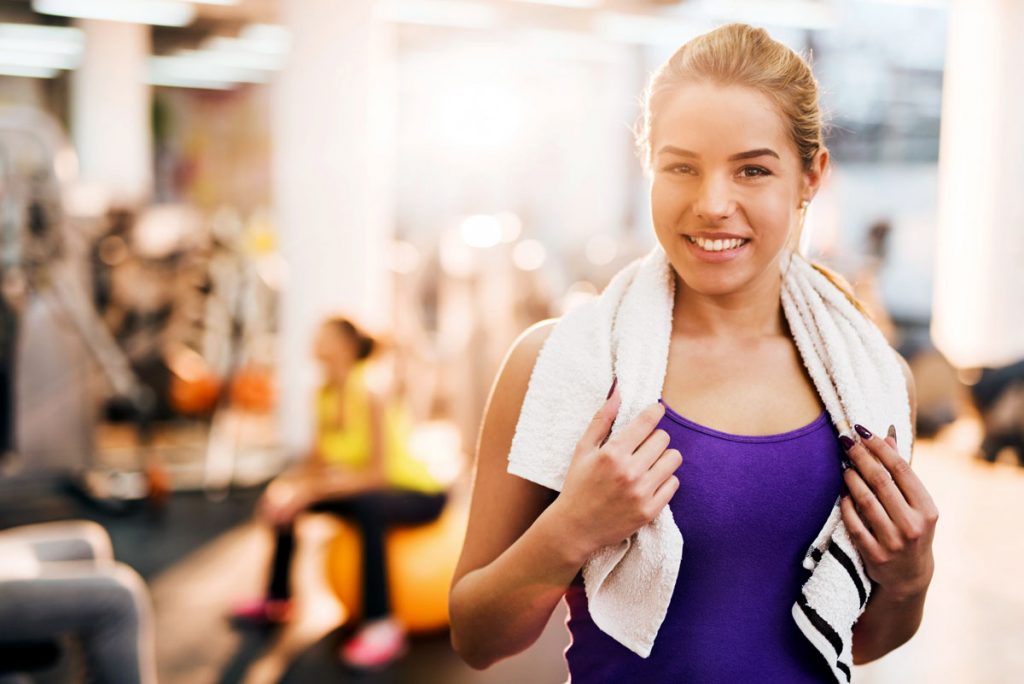 As the weather becomes cold and dreary, it's time to take your daily neighborhood jog or weekend hike indoors. For those who are fans of outdoor exercise, picking the right environment can make all of the difference—and checking out a new class can help ensure being stuck inside doesn't drive you nuts.
Here are a few of our favorite gyms in and around Reading:
If you're into group fitness:
The Warhouse Gym
For those looking for a hardcore workout, look no further than The Warhouse Gym. The owners are all about cultivating a great group culture and providing the best equipment. The gym boasts great rates with no annual fees, so you can go back to your outdoor workouts when the weather warms back up.
Bonus: the powerhouse couple and owners of the gym were featured on Discovery Channel's reality series Mutant on a Mission—so they've got to be doing something right.
Valhalla Health & Fitness Club
From one-of-a-kind class offerings to expert one-on-one training, Valhalla Health & Fitness Club is a great local option. If you've grown tired of your regular weightlifting and cardio routine, try one of their barre classes to strengthen your core and improve flexibility by employing traditional ballet movements.
Bonus: if you're on the mend from an injury, this gym also has a physical therapy program.
Wyomissing Fitness & Training
This list wouldn't be complete without one of Dr. Reedy's personal favorites, Wyomissing Fitness & Training. In addition to great boot camp programs, this 20,000 square foot facility offers everything from spin and ZUMBA to TRX Suspension Training and Kettlebell—and members can enjoy unlimited classes for a small monthly fee increase.
Bonus: Your workout can be as intense as you like with access to personal trainers and an olympic weightlifting area.
Keys 2 Fitness
How does a specially customized workout program sound? Keys 2 Fitness is a local favorite for their knowledge, motivation, and experience in getting you the results you want. With multiple programs available, you're sure to find exactly what you need to meet your goals.
Bonus: What's a good exercise routine without the healthy eating habits to match? Luckily, Keys 2 Fitness offers nutritional guidance to make things a bit easier.
If you want to try something different:
Corps Fitness
Since 2004, Chris Kaag, owner of Corps Fitness, has been inspiring people of all abilities to realize what they are fully capable of accomplishing—even when they didn't think they could. With a supportive, community environment, a multitude of classes, and personal guidance from experienced instructors, Corps Fitness is the place to go for a fantastic experience, awesome workout, and tons of inspiration.
Bonus: Corps Fitness collaborates with the IM ABLE Foundation to provide inclusive fitness classes designed to accommodate people of all abilities.
Team Pereira MMA Academy
Want to relieve stress and get in shape to boot? Team Pereira MMA Academy is the second largest mixed martial arts facility in the northeast, boasting a whopping 13,000 square feet. Here you can take classes in Brazilian Jiu-Jitsu, Muay Thai, Boxing, and Mixed Martial Arts. Plus, they offer one of the best options for crossfit in Reading.
Bonus: they accept members as young as five, so you can bring the kiddos along for some fun!
Bldg 7 Yoga
Bldg 7 Yoga has it all: many styles of yoga, aerial slings, Tai Chi, and meditation. Whether you're in the mood for a cardio flow class or you want to get your zen on with some restorative breathing techniques, this studio is for you.
Bonus: if you fall in love with yoga and want to take it to the next level, they also offer teaching training programs!
What are your favorite places to break a sweat in Reading, PA? Let us know in the comment section!