Looking for kids' activities in Berks County? Here are 5 ways to help kids learn and explore this summer.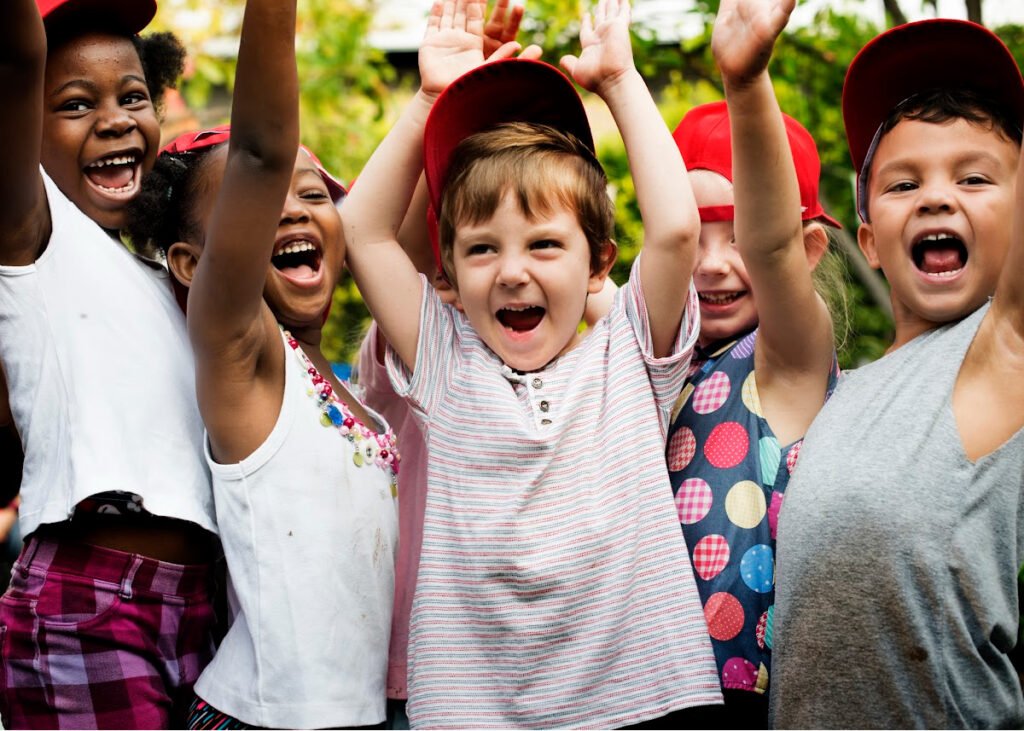 There are many ways to enjoy our community—whether indoors or outdoors—with the family, all while giving kids a chance to learn something new.
Whether you're ready to pack the cooler for a day trip with the family or the kids are in need of an afternoon outing, below are 5 ways you and your kids can enjoy quality time in Berks County this summer.
1. Participate in Summer Quest at the library—with the whole family!
It's not too late for kids to participate in Summer Quest from Berks County Public Libraries! Kids are invited to complete reading "Mission Tickets" in order to win fun prizes or to enter the raffle for amazing goodies from local businesses!
Adults, too, can complete Tickets and enter the raffle, so take this chance to read books and participate as a family. This year's Summer Quest is offered both virtually and in person, and the library will also be offering additional take-home projects that include outdoor and virtual activities designed to spark curiosity.
2. Visit the Brick City with LEGO® Bricks at Reading Public Museum
The Brick City LEGO® exhibit is at Reading Public Museum until September 6, 2021! If your young builders get inspired after the visit, the museum is also running a contest through June 25th: locals can submit their own LEGO masterpieces representing local Berks County landmarks or buildings.
3. Find a unique local summer camp to appeal to kids' interests
"Camp" has grown to mean much, much more than cabins and campfires—there are many ways for kids to get outdoors (and indoors) this summer while learning a new skill or developing a passion. There is truly a wealth of camp options available for all adventurous kids this summer: Children can learn about caring for and riding horses, create mind-expanding art, learn new styles of dance, hang out in nature at eco-camp, follow their scientific interests at STEM camp, experience many fields in multi-disciplinary museum camp, or stay active and curious at adventure camp! Visit Berks County Living's 2021 Summer Camp Guide for a longer list of camps and more information.
4. Put a pin in a new Pennsylvania park
Looking to take the kids outdoors? Whether your family likes to kayak, camp, or blaze new trails, there's a new spot to discover among our 121 state parks and 1.2 million acres of state forest land. Use the state park finder to locate someplace new to visit with your family. Our nearby national parks are especially fun for families with kids interested in learning about American history on a day trip.
5. Take a family-friendly hike at Nolde Forest Environmental Education Center
Visit our nearby state forest for family-friendly hiking and a learning experience in nature. With good parking, clearly-marked trails, and beginner-friendly hikes just a few minutes from Reading, this is an easy trip to plan last-minute. Be sure to time your visit for when the Nolde Mansion is open to visitors, and check the state park events calendar for other special happenings. Don't forget your bug spray!
About Berks Plastic Surgery in Wyomissing, PA
Berks Plastic Surgery is a full-service cosmetic and reconstructive plastic surgery center. We also offer dermatological services for children, teens, and adults, as well as aesthetic skincare services and non-surgical treatments. Read more about our surgeons, learn why we're different, explore procedures we offer, or contact us to learn more.