The Top Insta-worthy Photo Spots in Reading & Berks County, PA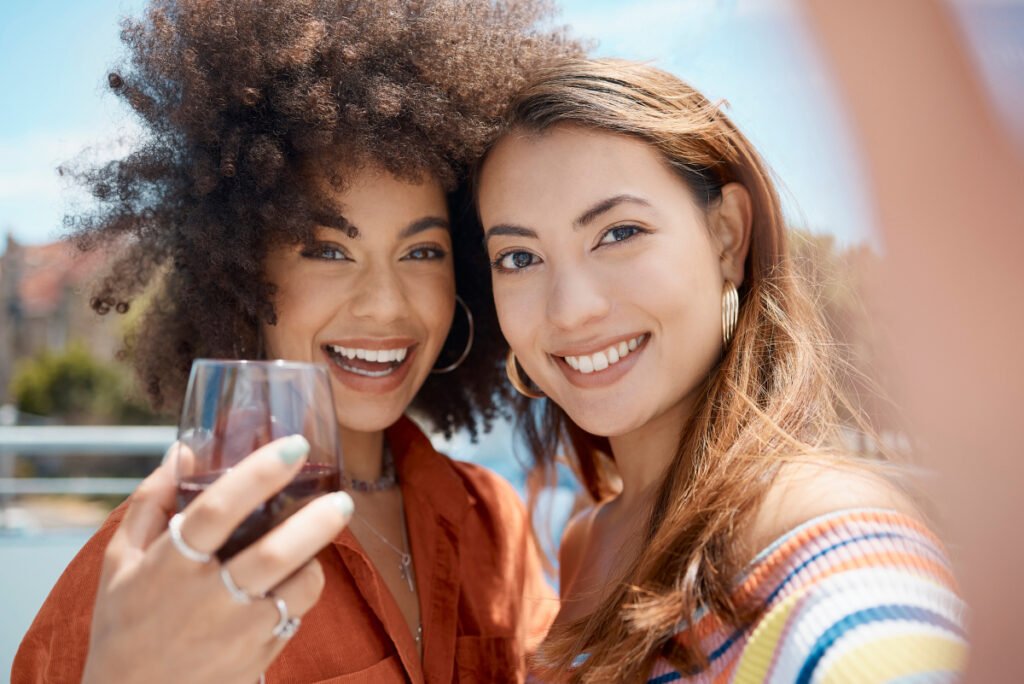 We're fortunate to live in a special part of the country, where we can revel in stunning natural scenery while also enjoying the luxury and convenience of urban living. While many tourists and influencers assume they should head to Philadelphia to snap their best selfies, our own Berks County is the real mecca of photo-worthy places: Wyomissing and Reading are full of hidden gems to amp up your feed. Check out our list of the most memorable and eye-catching Instagram backdrops right here in our own backyard!
For History & Culture
View this post on Instagram
The Reading Pagoda is a well known attraction for photo-hungry visitors. Perched high atop Mount Penn, it can be seen from just about everywhere in the city, and is an unexpected addition to the rural skyline. The Pagoda, a full-size novelty replica of an authentic Japanese design, was built in 1908 as part of a mountain top resort—but the rest of the development plans fell through. Today, visitors can snap show-stopping selfies and then head inside the building to check out the museum, gift shop and viewing area overlooking downtown.
View this post on Instagram
The Berks County Heritage Center is a valuable resource for the area's fascinating Pennsylvania Dutch cultural history. One of the first things you'll want to do there is snap a photo of the colorful Distelfink sculpture, a stylized folk art goldfinch originating from the Rhine region of Germany. Then head over to the Wertz's Covered Bridge, the state's longest single span covered bridge which is listed on the National Register of Historic Places. This place is sure to add some interesting and timeless content to your feed!
View this post on Instagram
Hopewell Furnace is one of our nation's original industrial communities, dating back to the 1700s. A visit here offers an up-close-and-personal look at a colonial-era town dedicated to producing various iron products. Visitors can take a step back in time and get a glimpse of daily life in the 14 restored structures as well as participate in heritage craft demonstrations and living history educational programming. We recommend taking your winning photo next to one of their historic buildings, or if you're visiting in the late summer or early fall, in their heirloom apple orchard. Yes—you can take some of their apple varieties home!
For Urban Streetscapes
View this post on Instagram
Betty's is an independent eatery located featuring Mission-style burritos and wraps, fresh salads, smoothies, and homemade soups. We love Betty's because they source local and organic ingredients whenever possible, and they strive to minimize single use plastics by using compostable and recyclable containers. After you've snapped a pic in front of their adorable and whimsical storefront mural, we recommend walking around West Main street to admire the rest of the unique, quaint Colonial and Victorian architecture of small-town Kutztown.
View this post on Instagram
At first glance, the 'Our Wings to Remember' mural looks like a butterfly in front of a cloud-filled sky—but if you look closer you'll see a myriad of intricate scenes painted in each wing. The mural, a project of several area arts education initiatives and local tattoo artist Meghan McClennan, serves as a memorial to people who have made a lasting impact on the areas' creative community. Now it's your turn to spread your wings and fly!
View this post on Instagram
Foodies, rejoice! Benchwarmer's is an award-winning hotspot known for their delicious and creative breakfast menu. We love Benchwarmer's because they roast their own coffee beans from around the world—but it's the decadent, photo-worthy doughnuts that really keep us coming back for more. After indulging in some epic "food porn" don't forget to burn those extra calories with a walking tour of all of the neighborhood murals along nearby Cherry Street.
For Natural Scenery
View this post on Instagram
About 45 minutes north of Berks County, in the Lehigh Valley, is Hawk Mountain. The majestic sandstone rock outcropping is part of a wild bird sanctuary that is a popular outdoor destination for hikers, birdwatchers and other nature lovers. Hawk Mountain's trails, gardens, scenic lookouts offer beautiful scenery year-round. Each season will offer a different experience; for the best photo opps we personally recommend the North Lookout trail in the fall for the eye-catching colors, or in the winter for the least crowds. Bonus: As a historic nonprofit conservation center Hawk Mountain is a great place to learn about raptors and other birds of prey because it is located on a major "flyway," or migration corridor.
View this post on Instagram
The Folino Estate Winery is one of the areas' most popular destinations for fine dining, wedding and events, and of course—WINE. The family-owned winery was founded by Italian immigrants with a passion for travel and luxury. It is situated on 54 acres of rolling hills in the Pennsylvania countryside, yet you'll feel like youre a world away! Raise a glass amidst the gorgeous grape vines, or snap a pic against the backdrop of their magnificent 17,000 square foot Tuscan villa-style tasting room. The tagline for Folino Estate is "Nel Vino C'è la Verità" which translates to "In Wine There is Truth." Cheers to that!
View this post on Instagram
Interested in a relaxing beach day without traveling far? Blue Marsh Lake was originally constructed in 1978 by the US Army Corps of Engineers for flood control in the Schuylkill River basin. Today it is an outdoor recreation hotspot offering 1,147 acres of water for swimming, boating and fishing, and 5000 acres of land for hiking, biking, horseback riding, and even geocaching. Bring your swimsuit for a photo shoot on the water, or pack a picnic for a sweet scene that your followers will adore.
Have any other great Instagrammable spots to share?
We'd love to hear from you!
Ready to get glowing for your close-up?
With all of the beautiful backdrops that await, you're going to want your most photo-ready face to show off. Wyomissing's Berks Plastic Surgery and the BPS MedSpa offer a range of aesthetic treatments that will leave you looking and feeling gorgeous from the inside out! Board certified plastic surgeons Dr. Brian Reedy and Dr. Scott Lindsay, along with their licensed aestheticians, can help create your next winning selfie with a full line-up of medical grade skincare products and cosmetic treatments or surgical procedures!
Let our team level up your look with the perfect treatment plan or skincare regimen to meet your aesthetic goals. Contact us online, or call us at (610) 232-7016 to learn more and schedule your complimentary consultation today!