10 Locally-Owned Businesses You'll Love to Support This Winter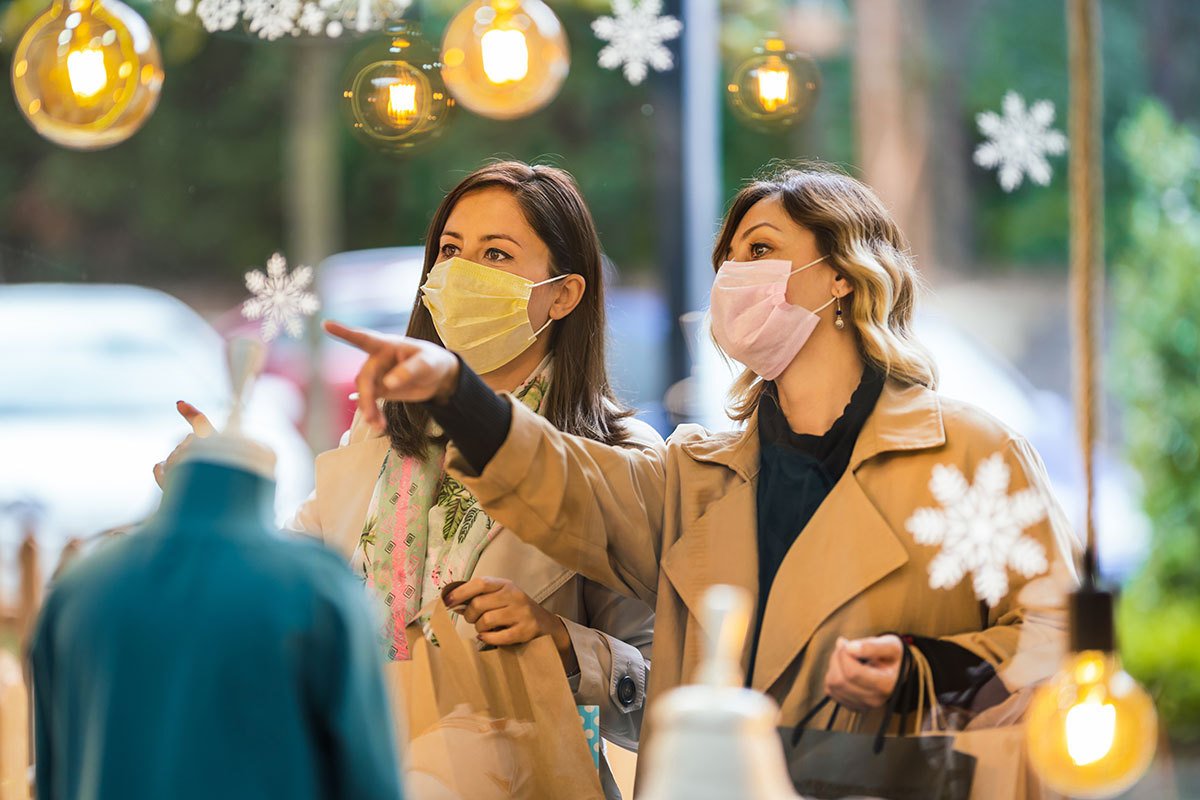 We're resolving to shop local this holiday season! Our local businesses have had quite the year with the pandemic, and supporting these community staples will not only help them stay afloat, but it will make your gifts truly unique and special.
With services, stocking stuffers, and restaurants to suit every taste (and gift cards available for nearly everything), you won't need to venture too far from Penn Ave to find magical gifts for everyone on your list. Follow our holiday gift guide below, and you will be supporting the creative and hard-working local business owners who form our community here in Wyomissing, West Reading, and Berks County.
Eat, Drink, and Be Merry
Whether you want to tie a bow around a gift card for brunch, or you plan to take your special someone out for a night that warms you from the inside out, it's easy to support our local restaurants! Two of our favorite gems are located on Penn Ave in the heart of downtown West Reading.
View this post on Instagram
Farmhouse Kitchen offers nutritious brunch and beverages, served with a mission to enhance our community's health and wellness. With carefully sourced and seasonal ingredients (try the seasonal avocado toast ASAP!) and coffee roasted in Lancaster, you can tell that your food has been cooked thoughtfully and with lots of love. Check out their classroom offerings to help you learn to live and eat healthier, and follow their Instagram to keep up with seasonal specials.
The restaurant and bar Winedown is one of our favorite go-tos for decadent brunch, to-die-for gourmet food, and delicious wine pairings. We also love their Friends-themed cocktail menu, with drinks like "We Were On a Break." Got a mid-week date? Stop by on a Wednesday for their $35 pasta for two special that comes paired with a bottle of red wine.
Deck the Halls
Named for a historic Wyomissing hotel passed down through the owner's family, Saylor House now offers upscale, stylish furnishings and gifts. Whether your loved one is looking for window or wall coverings and personalized design, or you simply want to fill their stocking with scrumptiously scented candles, make Saylor House part of your holiday shopping route.
'Tis the Season for Exercise
Give the gift of fitness, and support our fabulous locals in the process! Wyomissing Fitness and Training offers no-contract memberships and clean, upscale workout facilities. Nothing beats Genuine Fitness for personal training, which they offer in a down-to-earth, flexible way—their one-on-one trainers will meet you where you are (even online) with the equipment you have, and they can also help you meal plan. Finally, for the experimental exercisers on your list, BLDG.7 Yoga offers a wide-ranging menu of classes, including restorative aerial yoga and yoga nidra with crystal bowls, as well as massage therapy and energy healing—that's a lot of options on one gift card!
Check Your "Nice" List Twice
Our local shops carry thoughtfully-curated selections of unique gifts for friends and family. To get in the holiday spirit, start your shopping at Sycamore Springs, a beloved gift shop with festive décor and quality gifts for the home and garden.
View this post on Instagram
Shopping for a stylish mom or BFF? For women's clothing and accessories, our go-to boutique is Bella Jules. They sell a wide range of hand-picked selections—everything from loungewear to formals—in-person as well as in their robust online shop.
View this post on Instagram
Rustic Bunch grows flowers right here in Berks County, with bulbs, amaryllis plants, and other seasonal options in winter, as well as fresh flowers during the warmer months. Win over the flower lover in your life with the gift of a 2021 floral share, or 24 weeks of fresh flower deliveries!
Finally, give the gift of glowing skin to the men and women in your life who deserve to be pampered! We offer gift cards to our beautiful, modernized BPS MedSpa. A Berks Plastic Surgery gift card is good for injectables, aesthetician facials, CoolSculpting®, medical-grade skincare products, and more. Call us at (610) 320-0200 or visit our MedSpa to learn more.
To shop a curated selection of local products online, visit the Berks County Living 2020 Holiday Gift Guide »