Berks County Living Sits Down with Dr. Brian Reedy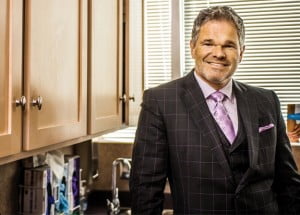 As a native of Pennsylvania, Dr. Brian Reedy has always had an undeniable commitment to the state that helped shaped him, and others have started to notice. He recently sat down with Berks County Living to discuss why he has never strayed far from his home state and the reasons his focus has consistently been to help others thrive. 
Keeping it Local 
 A natural born entrepreneur with a desire to help the local economy, Dr. Reedy is also a key partner with local brewery, Chatty Monks. He and his wife, Sarah, also a Pennsylvania native, have been married for 25 years. 
 Read Berks County Living's recent article "In the Limelight with Dr. Brian Reedy" to find out more about the many ways Dr. Reedy is dedicated to his home state.