VOLBELLA™ XC Lip Filler in Reading
Say goodbye to vertical lip lines & hello to softer, fuller lips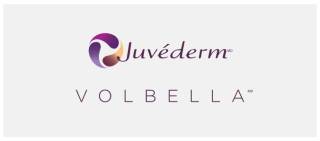 Small as they may be, the lips have a big impact on our appearance. Fortunately, the smallest changes often make the biggest difference in how we look and feel. Smoothing tiny lines around the mouth and adding just a touch of volume to thinning lips can bring your lips into beautiful proportion with your face and help you transform an aged appearance into a refreshed one.
That's where VOLBELLA, the newest FDA approved injectable filler option from Juvéderm, comes into the picture. Just one treatment with VOLBELLA can help you minimize vertical lines, get fuller lips, and improve lip symmetry for up to 1 year or longer.
Why VOLBELLA is a great choice for lip rejuvenation
While other fillers can achieve good lip rejuvenation results, VOLBELLA is uniquely designed to provide great results. Like other Juvéderm fillers, VOLBELLA is made with hyaluronic acid, a natural substance that's already in your skin. However, its proprietary VYCROSS technology blends hyaluronic acid particles of different sizes, so we can both smooth very fine vertical lip lines and provide a subtle volume boost that appears remarkably natural.
If you want smoother, rejuvenated lips, but definitely do not want overly full lips, VOLBELLA injections with an experienced provider can help you achieve your desired outcome.
Your VOLBELLA treatment in Reading, PA
Our highly experienced nurse injector, Maria Fotis, RN, performs VOLBELLA injections during a quick 15 to 30 office visit. After reviewing your treatment goals, we will give you a mild topical anesthetic to numb the area. VOLBELLA has the numbing agent lidocaine built in to the product to ensure your comfort; most patients describe a mild pinching sensation during treatment.
"I've been seeing Maria for quite a long time and travel from NC to have my treatments. She is professional, dedicated and caring and knows exactly what the patient needs…. She delivers what a quality patient experience should be."
Read more patient testimonials
Following treatment, your lips will appear noticeably fuller and smoother. Mild bruising, swelling, and redness at the injection site are the most common side effects; these are temporary and resolve over two weeks or so following treatment.
Get started at a complimentary consultation
Ready to give VOLBELLA a try? We'd love to help you learn more at a complimentary consultation with our experienced team. Call 610.320.0200 or contact us online using the form below.