September is National Self Improvement Month. From Skin to Health to Organization, Here's Where You Can Start!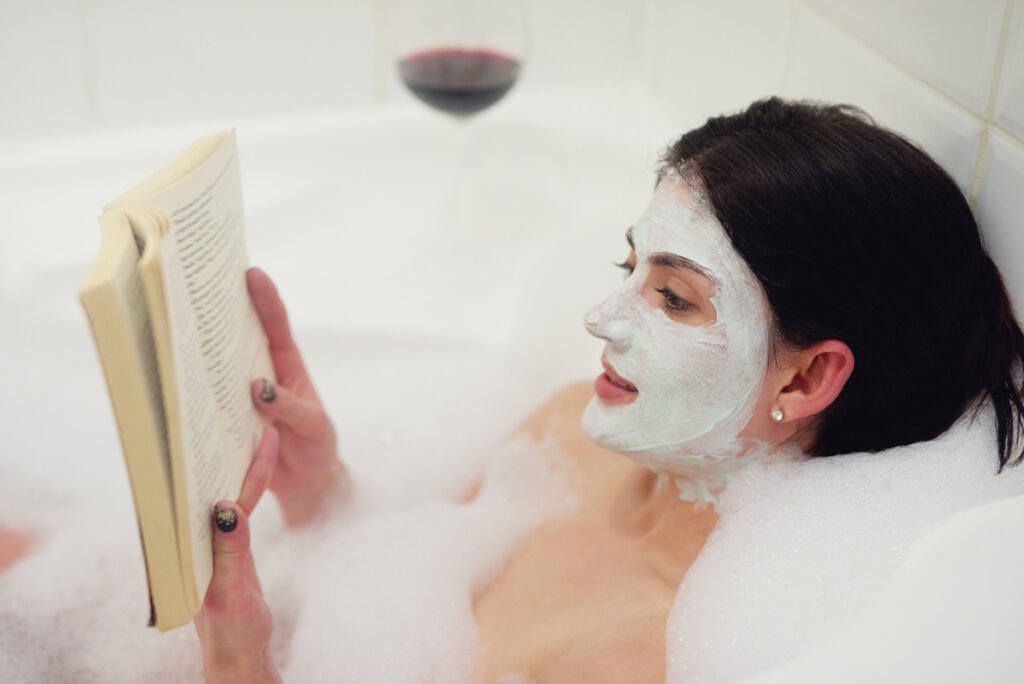 The start of a new season is always a great time to pause and hit the refresh button on certain areas of our lives. If you've been staying up late, spending too much time in the sun, or straying away from your diet and exercise routine, now is the perfect time to get back on track so you can be your best self this Fall. In honor of National Self Improvement Month, here are 5 resources to help you feel better, stay organized, and look great.
Read a new book
It's easy to get into the routine of hitting the couch and pushing play on Netflix after a long day of work. But, if you really want to learn new things and expand your awareness, reading a book is a healthier way to unwind than watching TV. Here are a few books we're reading this Fall:
Didn't See That Coming by Rachel Hollis reminds us that the hardships we have endured over the past year will ultimately help us live rich, well-rounded lives full of purpose. In Didn't See That Coming, Hollis combines her signature humor with heartfelt true-life stories to create a resource for helping you boil life down to its essentials. Rachel Hollis is the New York Times best-selling author of Girl, Wash Your Face and Girl, Stop Apologizing.
You Are a Badass: How to Stop Doubting Your Greatness and Start Living an Awesome Life by Jen Sincero is designed to help you identify and change the self-sabotaging beliefs and behaviors that stop you from getting what you want. You Are a Badass provides a refreshing reminder that while you can't change everything in your life, changing the things you can control can help you open yourself to a world of unimagined possibilities.
Just Mercy by Bryan Stevenson is a touching true story about a young Black lawyer who helped establish the Equal Justice Initiative, a non-profit committed to ending mass incarceration and excessive punishment in the U.S. and challenging racial and economic injustice. Just Mercy was recently adapted into a feature film of the same name, starring Michael B. Jordan and Jamie Foxx.
Marie Kondo your home
De-clutter your mind this season by de-cluttering your home. It may sound too good to be true, but getting rid of objects that no longer serve you may be just what you need to gain a new perspective on life. As tidying expert and bestselling author Marie Kondo famously advises, "The best way to choose what to keep and what to throw away is to take each item in one's hand and ask: 'Does this spark joy?' If it does, keep it. If not, dispose of it."
It may sound too good to be true, but getting rid of objects that no longer serve you can help you gain a new perspective on life.
Here are a few of Kondo's top tips for organizing your home:
Focus on what to keep, not on what to throw away
Work through categories, not rooms
Organize and declutter by yourself
Don't be afraid to let go of items that hold sentimental value. (As Kondo says, "Let them go, with gratitude.")
Make the most of your storage solutions. (Kondo offers her own line of storage containers in partnership with The Container Store.)
Drink more water
It may sound like a simple, too-good-to-be-true suggestion, but drinking enough water can improve how you feel and look from the inside out. Here are just a few benefits of drinking water:
Regulates emotions
Enhances physical performance
Increases energy and promotes mental clarity
Improves skin tone and texture
Helps maintain a healthy weight
Wondering how much water you should be drinking? We recommend drinking eight 8-ounce glasses of water per day (commonly referred to as the 8×8 rule).
Get outside
Berks County has no shortage of breathtaking outdoor areas to explore, and Fall is hands-down the most beautiful time of year to enjoy them. Spending time outside has numerous health benefits, from improving mood to alleviating anxiety. Take in the colorful foliage and crisp, cool air this season with these outdoor spots:
The Union Canal Bicycle & Walking Trail is a 4.5-mile-long path that winds its way along the Tulpehocken Creek. Made of crushed stone, this path is perfect for running, walking, and biking, as it provides a more natural look and feel than pavement. As an added bonus, the Union Canal Trail conveniently connects users to multiple parks and trails in Berks County.
The Mount Penn Preserve is a 4,000-acre recreation area on Mount Penn made up of a network of hiking, equestrian, and biking trails. The Mount Penn Preserve also features a 7-story Pagoda (the only one in the country with a fireplace and chimney!) and a 120-foot fire tower.
The Schuylkill River Trail extends from Hamburg to Philadelphia and has a trailhead located on the edge of downtown Reading. While the trail is still being constructed in certain areas, 75 miles have already been completed, including a 20-mile section connecting Reading to Pottstown. While most of the trail is paved, the Berks County section (known as the Thun Trail) is made of crushed stone and is set in a beautiful tree canopy.
Spending time outside has numerous health benefits, from improving mood to alleviating anxiety.
Start a skincare routine (or upgrade your existing one)
As your body's largest and most visible organ, it's always a good time to start a quality skincare routine or upgrade your existing one. If you're not sure where to start, look in the mirror: your skin is great at letting you know what it needs.
Using physician-recommended, medical-grade skincare products can help ensure you give your skin the nourishing ingredients it needs to look and feel healthier, younger, and more hydrated. In turn, you'll feel more confident and refreshed this Fall!
Book your Reading cosmetic treatment with Berks Plastic Surgery
Take the next step in self-improvement this Fall by booking a skincare consultation at Berks Plastic Surgery! Our certified aesthetics team has years of experience helping patients achieve healthy, radiant skin with the help of medical-grade skincare products, cosmetic injectables, and laser treatments. Or, if you're interested in discussing body contouring, breast enhancement, or other cosmetic procedures, book a cosmetic consultation with one of our board certified surgeons, Dr. Brian Reedy or Dr. Scott Lindsay.
Schedule your consultation online or call (610) 320-0200 today!