Kick Off Fall With Our Top Day Trips in Pennsylvania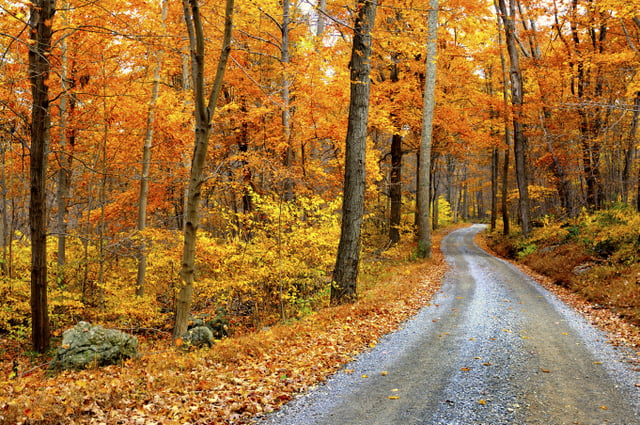 We know our clients lead busy lives, but everyone needs a break from time to time. The good news is Berks County and surrounding areas are brimming with recreational and educational opportunities, as well as a glut of good eats.
Within a day's drive, you can enjoy any of these exciting local attractions.
Allentown Attractions
Hop in the car, head to Allentown, and make a day of it. There's plenty to do and see for everyone, but here are some of our favorites:
Allentown Art Museum: With a wonderful permanent collection, ever-changing rotation of exciting exhibits, and a host of educational events, this cultural center offers a wide array of fun for the whole family.
Longwood Gardens: Just a few miles from Kennett Square in Allentown, you can take a woodland walk, gaze upon picturesque Hourglass Lake, and be dazzled by autumn's vibrant colors. Not ready to leave? After spending a day soaking up the natural splendor, stay well into the evening for a world-class music or theater performance.
Rodizio Grill: Looking for a restaurant in Allentown? When you're ready for a bite to eat, we recommend Rodizio Grill. Authentic Brazilian dining at its finest, Rodizio offers an array of traditional grilled meats and seafood that make a perfect end to a busy day.
Things to do in York & Lancaster
It's easy to while away a day in York and Lancaster; check out these popular local attractions.
York Central Market House: If you're looking for local flavor, this fresh market is the place to be. Packed with vendors offering the finest in fresh produce, baked goods, craft beer, and much more, this local favorite has a little something for everyone.
Eastland Alpacas: If your idea of fun involves cute and cuddly creatures, this Alpaca farm in Lancaster is the place to be! Gentle in nature and highly trainable, Alpacas make a great companion for the day. But be warned: you may end up taking one home!
Eden Resort Champagne Brunch: Searching for a little decadence? Plan your trip around Sunday brunch. A Lancaster tradition, Champagne Sunday Brunch is served in the Eden Courtyard every Sunday and includes a delightful array of tasty treats and plenty of bubbly to go around.
Romp Through Reading
Reading has a lot more to offer than just a railroad—it's the perfect place for a history-oriented day trip and sipping local craft beers.
Berks History Center: If you're in Reading, don't miss this historical hotbed. Housing thousands of artifacts from Berks County and beyond, you'll have the chance to immerse yourself in the rich history of the region and learn about the roots of the community.
Mid-Atlantic Air Museum: Reading's Mid-Atlantic Air Museum brings an exciting slice of aviation history right to you. With an impressive collection of award-winning warbirds and classic airliners, the museum is a perfect stop for anyone with pilot dreams.
Chatty Monks Brewing Company: Chatty Monks Brewery is the perfect place to end a long day of traipsing through southeastern Pennsylvania museums. If delicious, local craft beer and fine eats are up your alley, this new brewery will keep you satisfied and wanting more.
Don't Forget Philly
Our list wouldn't be complete without Philadelphia. There's definitely more to see than you can fit in one day, but don't rule it out as a great weekend getaway that's close to home.
Philadelphia Museum of Art: One of the largest and most respected Art Museums in the country, you won't want to miss their extensive permanent collection, ranging from Rodin to Miró, or any of the numerous current exhibits. For those with a taste for fine art, this museum promises to delight and inspire your senses.
The Barnes Foundation: A recent arrival to Philadelphia, the Barnes Foundation offers visitors a unique look at a world-class collection of Post-Modernist and Impressionist art. A must-see for lovers of fine art, the Barnes Collection houses precious paintings from all over America, Europe, and Africa, in addition to both modern and ancient furniture, metalwork, and decorative arts.
The Franklin Institute: Be prepared for an adventure in education! This Philadelphia favorite has a lot to offer, with interactive exhibits designed to stimulate your senses and get those neurons firing. Check their calendar of events to stay updated on current exhibits.
Vango Lounge and Sky Bar: If you love the nightlife and like to boogie, Vango has you covered. With a rooftop lounge (open year round), dancefloor, delectable culinary treats, and craft cocktails, they'll have you falling in love!
With a host of family-friendly activities, eateries, taverns, and natural wonder, Berks County is the perfect playground. Fall into the season with any (or all!) of these fantastic day trips and be sure to tell us about your adventures next time you visit!