You are all the best of the best.
Notes from Our Patients
Berks Plastic Surgery Patient Testimonials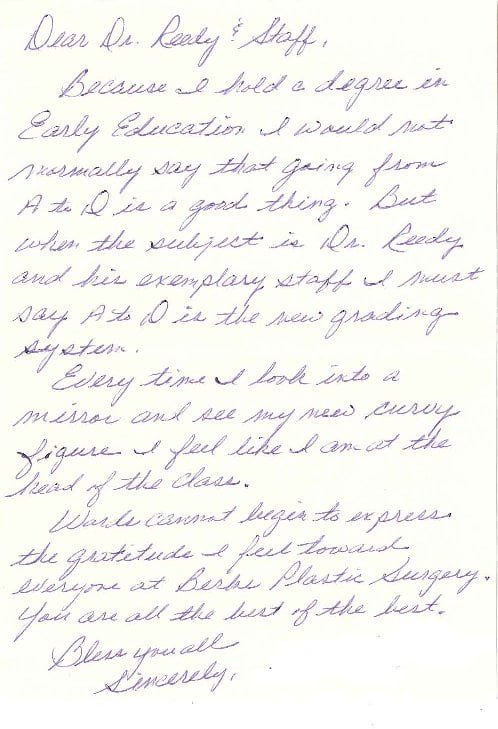 Click image to enlarge
Dear Dr. Reedy & Staff,
Because I hold a degree in Early Education I would not normally say that going from A to D is a good thing. But when the subject is Dr. Reedy and his exemplary staff, I must say A to D is the new grading system.
Every time I look into a mirror and see my new curvy figure I feel like I am at the head of the class.
Words cannot begin to express the gratitude I feel toward everyone at Berks Plastic Surgery. You are all the best of the best. Bless yourself.
Sincerely,