Perlane® Injections in Reading
Restore youthful contours to your face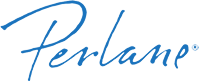 Perlane® is a cosmetic dermal filler that replaces lost volume and restores youthful contours to the skin to smooth away moderate to severe facial wrinkles and folds, such as the lines from your nose to the corners of your mouth (nasolabial folds). Perlane is the newest member of the Restylane® family of injectable dermal fillers.
How do I choose between Restylane and Perlane?
You don't have to. In clinical trials, Restylane® and Perlane were used in the same patients. The hyaluronic acid in both products is made by the same biotechnical process. The difference is in the gel particle size. Perlane gel particles are larger and designed for deeper injection than Restylane®. At your initial consultation, our doctors will tell you which product will get you the results that you are looking for.
How long does Perlane last?
Perlane lasts at least six months in most patients. Its patented stabilization technology helps maintain the cosmetic effect throughout the expected duration.
Is Perlane FDA approved?
Yes. It is approved by the FDA for the treatment of moderate to severe facial wrinkles and folds, like the ones from your nose to the corner of your mouth. Our doctors will be able to tell you if Perlane, or another injectable treatment, is a good choice for you.
What should patients do prior to treatment?
Perlane requires no pretesting, but you should take a few precautions before being treated. Avoid using aspirin, non-steroidal anti-inflammatory medications, St. John's Wort, or high doses of Vitamin E supplements prior to treatment, because these may increase bruising or bleeding at the injection site. Also, if you have previously suffered from facial cold sores, discuss this with our doctors, who may prescribe a medication to minimize recurrence.
Does Perlane require an allery test?
No. Perlane does not require an allergy test and can be administered immediately-no waiting is required.
Visit our Patient
Before & After Gallery
Model
How is Perlane administered?
Perlane is administered by injection to the treatment site. Before treatment talk to your doctor about pain management.
Is any of the material left in the skin after it has dissolved?
No. Over time Perlane products are broken down and eliminated by the body-unlike permanent fillers.
Do the injections hurt?
Perlane is injected directly into the skin in small amounts by an ultrafine needle. As with all injections, some patients may experience modest discomfort. To increase your comfort, our doctors will assess your need for pain management and determine what technique is right for you.
How much do treatments cost?
A Perlane procedure is customized to your specific needs, so the cost will vary. In general, the cost is comparable to the cost of similar procedures. Ask your doctor to give a cost estimate based on your particular needs.
When should I schedule a follow-up appointment?
How long your results will last is dependent on a number of factors. Our doctors and nurse will talk to you about the benefits of scheduling a follow-up appointment in about six months. Contact us today to set up your initial, complimentary consultation to discuss your facial rejuvenation with Perlane or any other treatment in Reading, PA.
Our lead nurse injector Maria Fotis, RN has over many years of experience in medical skin care and is thoroughly trained in cosmetic injections. She performs injections at Berks Plastic Surgery and our medical spas. Contact us to learn more about injectable wrinkle treatments in Reading, PA.