QWO Cellulite Treatment Reading
Say goodbye to embarrassing cellulite dimples on the buttocks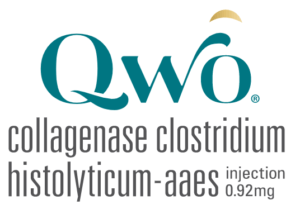 If you've tried improving your diet and exercise but still struggle with embarrassing cellulite on your buttocks, you're not alone. Up to 90% of adult women experience some degree of cellulite in their lower body, regardless of their age, race, and weight.
That's why the team at Endo Aesthetics™ created QWO®, the first FDA-approved injectable to treat moderate to severe cellulite in the buttocks of adult women.
How does QWO work?
QWO is a combination of naturally-occurring collagenases that are injected directly into your cellulite dimples. Once injected, QWO immediately goes to work breaking down types 1 and 3 collagen that cause cellulite dimpling in the buttocks.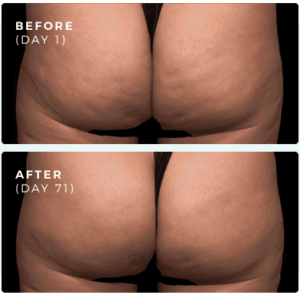 Why do women get cellulite?
Over time, the collagen bands connecting the skin to its underlying tissues can strengthen and pull the skin downwards, pushing fat upwards against the skin and creating the depressions known as cellulite dimples. Cellulite is much more common among women than men because women have thinner skin, therefore when their collagen bands thicken, the effect on the skin is more pronounced.
What parts of the body can QWO treat?
QWO is currently FDA-approved to treat cellulite in the buttocks of adult women.
Who is a good candidate for QWO?
If you are a woman with moderate to severe cellulite dimpling in your buttocks, you may be a good candidate for QWO treatments. You may not be a good candidate for QWO if you are allergic to collagenase, have an infection in your buttocks, or wish to use QWO as a weight-loss treatment.
Does QWO have any side effects?
Though they are rare, QWO can have similar side effects to other cosmetic injectables, including:
Allergic reaction
Minor bruising and swelling
Itching
Minor pain
Hardening of tissue at the injection site
These side effects are typically mild and temporary. QWO has been deemed a safe and effective treatment for cellulite dimpling via the largest clinical trials in the history of cellulite investigation in the U.S. As an injectable treatment, QWO carries far fewer risks than the other two cellulite treatments currently on the market, which either require incisions or lasers.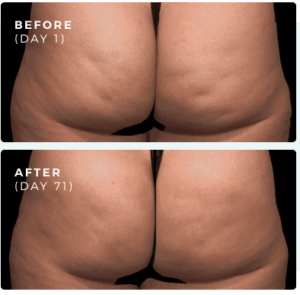 Can QWO be combined with any other procedures?
QWO is a great follow-up treatment to any surgical or nonsurgical fat reduction procedure, such as liposuction or CoolSculpting, as these procedures are effective at reducing fat but not the appearance of cellulite.
How much does QWO cost?
QWO cellulite injections in Reading cost between $750-$2,565 depending on the size of the area to be treated and whether you pay per treatment or pre-pay for three treatment sessions. Since QWO is designed to be administered in 3 treatment sessions, spaced 21 days apart, we offer discounts if you purchase your QWO treatments as a package: $2,025 for 3 treatment sessions in smaller areas, and $2,565 for 3 treatment sessions in larger areas.
When will QWO be available in Reading?
QWO became available in Spring of 2021. Dr. Reedy and Dr. Lindsay are excited that Berks Plastic Surgery is one of the first practices in the nation to offer QWO to their Reading, PA patients.
All QWO injections are performed at our Reading practice by our expert team of nurse injectors. QWO is in very high demand and we only have a limited supply, so contact us to learn more and reserve your spot today!