Why are so many patients choosing Voluma?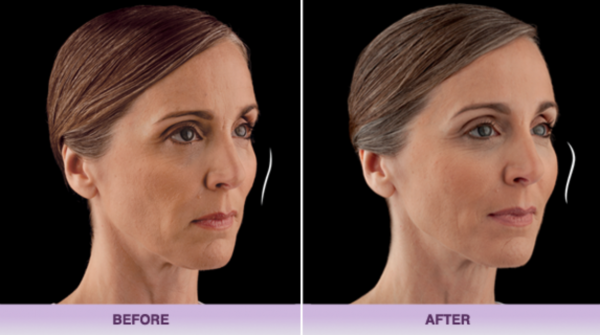 Many of us know that as we age, our facial skin stretches, and we naturally lose fat.  In some women, that can leave their face looking wrinkly and shallow.  Unfortunately, that's also what makes us look older.  For quite some time, dermal fillers have been helping to fill in those lines and help us restore some of that fat that age took from us.  Fillers are useful tools and work for various areas on the face.  However, now a product has been released called Juvederm Voluma XC, which is the first hyaluronic acid that is FDA-approved specifically for adding volume to the cheeks.
Featured in a recent issue of Allure Magazine, Voluma has one factor that other dermal fillers lack: it is stronger and denser than other fillers and therefore, it lasts considerably longer.  Many studies are showing that Voluma will last 2 years or longer to fill in hollow cheeks.  Voluma is also less likely to get clumpy because it's more malleable than other fillers meaning that it conforms more easily.  It is injected by a syringe deep into the cheek and then the doctor or nurse administering the Voluma will mold it into place with their fingers.  In studies, patients that received Voluma felt as though they appeared 5 or more years younger.  Like other hyaluronic acids, it works instantly to give a youthful lift.
Most importantly, Voluma injections should be performed by a trusted doctor or nurse.  Here at Berks Plastic Surgery, our injectors have been trained by the best injectors in the country and have also been trained by Allergan, the company that produces Voluma.  Technique is incredibly important in achieving the best result possible, and that is why an experienced injector is vital.
To find out more or to set up an appointment with one of our highly-skilled injectors, please call 610-320-0200.