What Real Patients Are Saying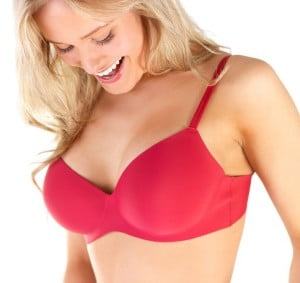 One thing that we pride ourselves on, as a practice, is patient satisfaction.  Often times, our patients leave complimentary reviews on Google, RealSelf or other social media outlets.  However, we would like to share one that we received recently on our blog to reach our website viewers. See here what real patients are saying. This patient has been with the practice for 4 years and has seen several providers.  Her review is unique because it is a very detailed encounter of her experiences here at Berks Plastic Surgery.
"I was initially referred to Berks Plastic Surgery by several friends that had procedures done there.  When I inquired about breast augmentation, the phone call was a little scary but setting up the consultation was easy.  That first appointment was a breeze.  I was able to meet with Dr. Reedy and actually try on implants. After seeing myself with bigger "girls", I knew that this was the right choice for me.  I booked my surgery on the spot. 
Post-op, I couldn't have been happier.  I loved everything about my surgery.  In fact, I was so satisfied that I didn't even go to my 3-month follow-up appointment because I was doing great (whoopsie)! The next time I went back to the practice was a little while later when I decided it was time to start using Botox.  Once again, I heard great referrals for Maria who is an injector there.  She made me so comfortable and at ease. When I started whining about the needles (not a fan), she calmed me down and told me it would be okay.  She didn't make me feel silly at all for overreacting to a few little needle pricks.  As I've continued to see her, I've enjoyed our encounters more each time. I couldn't stop there! 
Donna, the aesthetician, was my next stop.  I had lived in NY for a few years and became accustomed to great facials.  When I came back to PA, I needed someone to keep my face feeling as nice as it had been.  The Dermapeel facial was AWESOME!  My face seriously never felt better.  I've been hearing really great things about her laser hair removal services and other skin rejuvenation lasers, but I'm too big of a baby to try those yet.  I'll get there. 
Most recently, I decided it was time to upgrade my "girls".  I kept hearing about the new "gummy bear" gel implants and how natural they looked and felt.  After weight loss and gain and loss again, my breasts weren't as perky as I wanted them anymore.  My initial appointments were just as convenient and informative as the first time around.  Because I was a repeat patient, I received a nice discount and was thrilled that they could get me in for surgery on a date that I really wanted.  I'm only about a week out so far, but it was the best decision I could have made.  The gel implants feel fantastic and I couldn't ask for more from Dr. Reedy and the entire staff. I will continue to go to Berks Plastic Surgery and ALL of the providers for as long as I can and for all of my needs."