Choosing the Right Breast Implants For Your Body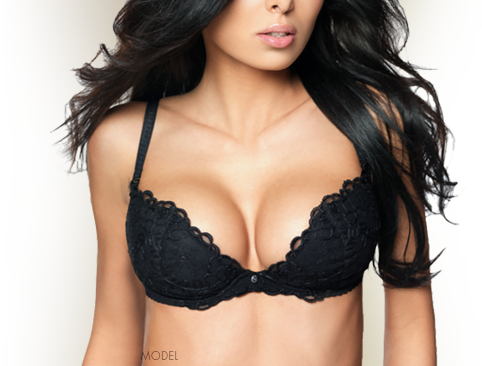 Women choose to have a breast augmentation for many different reasons.  However, the main goal of a breast augmentation is to enhance the natural shape and size of a woman's breasts.  Whether you are hoping to get back some of that pre-baby volume or you're simply hoping to fill out your tops better, breast augmentation is about making you happier with your body.  While choosing to have a breast augmentation is a big decision in itself, making sure that you choose a size suitable for your body is even more important.  A recent study showed that even though their satisfaction rate with surgery was very high, 34% of women with breast implants would have preferred a different size.  In our practice, coming back for a revisional surgery is something that we strive to avoid. Our revision rate is a fraction of the national average.  There are many methods we use to prevent an additional surgery:
        •       Your desires are taken into account more than anything else.  We listen to what you want and work with you to achieve your optimal goal.  Your happiness is our primary concern.
        •       We take into consideration the size of your natural breast dimensions.  Choosing an implant that fits the natural contours of your body will ensure that your breasts look natural and appropriately sized post-operatively.
        •       We will fully educate you on saline and silicone implants so that you may ultimately decide which implants work best for you.
        •       We encourage you to not focus entirely on the cup size you will be in after surgery.  Bras from different companies come in all shapes and sizes.  Instead of hoping to achieve a "full C" look, we focus on what looks best on your body.
        •       When you come in for your consultation and pre-operative visit, you will have the opportunity to try on implants.  Instead of imaging what you will look like after surgery, you actually have the opportunity to see it, and what you see is what you get.  We also encourage you to bring a significant other for a second opinion.  And, if you'd like, we can send you home with a picture to show your loved ones.
        •       We will allow you to look at several pictures of other patients that are your size and shape.  You need to be able to compare "apples to apples".  It will help you greatly to find a patient with a similar breast shape and size that has a post-operative look that is similar to what you hope to achieve.
Remember, your satisfaction is our main priority.  No matter what you choose, just remember that it is your body, and you have to be happy with the results.  Our team will be glad to assist you at your consultation and make your goals a reality.