Everyone took great care of me.
Notes from Our Patients
Breast Reduction Patient Testimonials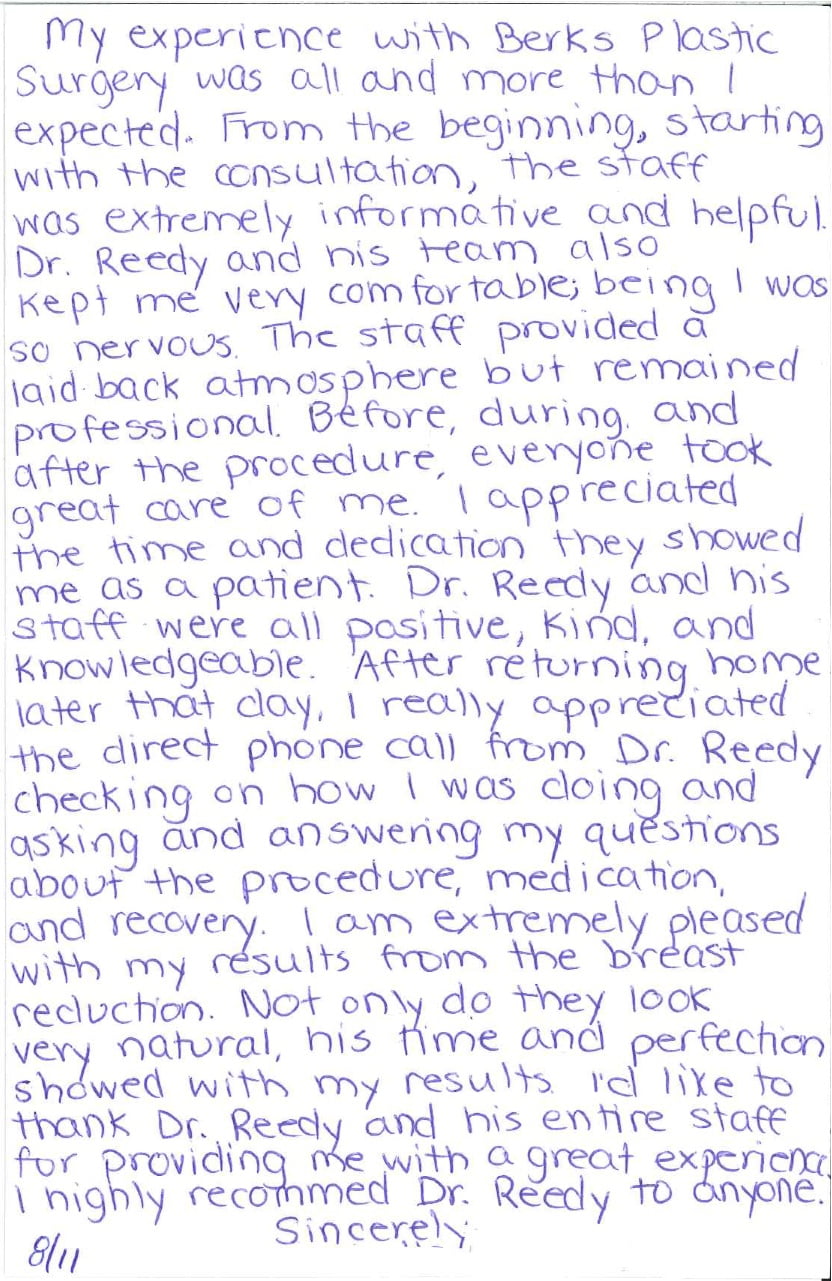 Click image to enlarge
My experience with Berks Plastic Surgery was all and more than I expected. From the beginning, starting with the consultation, the staff was extremely informative and helpful. Dr. Reedy and his team also kept me very comfortable; being that I was so nervous. The staff provided a laid back atmosphere but remained professional. Before, during, and after the procedure, everyone took great care of me. I appreciated the time and dedication they showed me as a patient.
Dr. Reedy and his staff were all positive, kind, and knowledgeable. After returning home later that day, I really appreciated the direct phone call from Dr. Reedy checking on how I was doing and asking and answering my questions about the procedure, medication, and recovery. I am extremely pleased with my results from the breast reduction. Not only do they look very natural, but his time and perfection showed with my results. I'd like to thank Dr. Reedy and his entire staff for providing me with a great experience.
I highly recommend Dr. Reedy to anyone.*