Dr. Reedy Chats with the Philadelphia Inquirer About Blasting His Fat Live on Facebook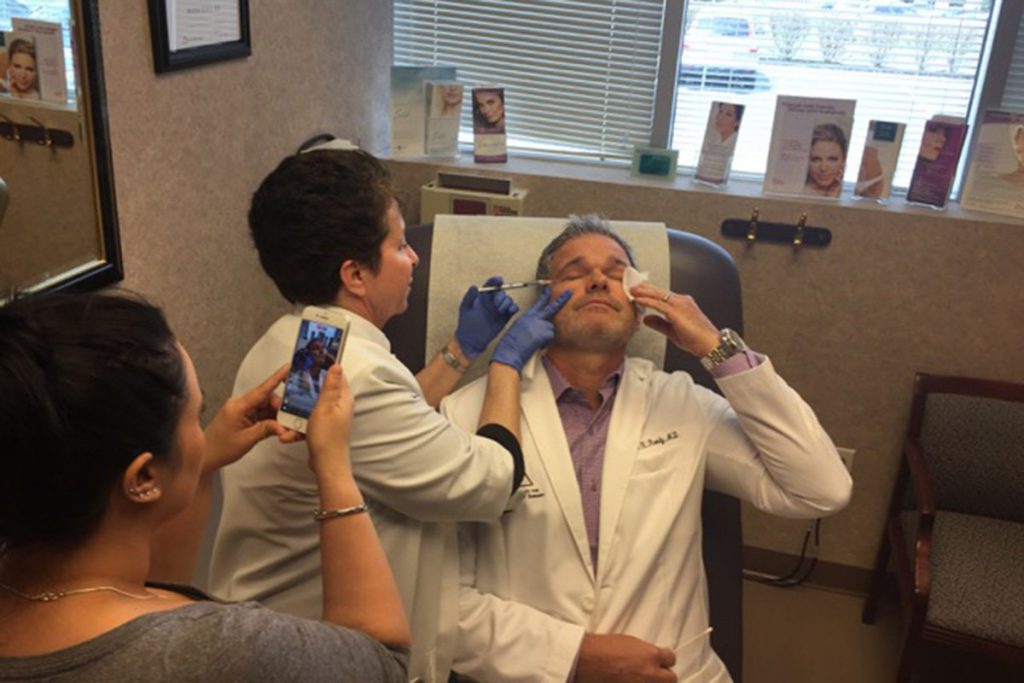 Those keeping an eye on our Facebook page have been getting a little up close and personal with Dr. Reedy—and he recently sat down with The Philadelphia Inquirer to chat about why he's sharing his live cosmetic treatments with the public.
Would you freeze your fat for all to see?
In the age of YouTube, videos showcasing popular cosmetic procedures and treatments are becoming more commonplace. What sets Dr. Reedy apart is that this time, he's the one in the treatment chair.
Facing a camera with a syringe full of BOTOX® in your face or a CoolSculpting® applicator suctioned to your love handles sounds pretty intimidating, but Dr. Reedy was cool, calm, and collected as he answered questions.
For Dr. Reedy, tools like Facebook Live offer an opportunity to reach patients who are interested in a procedure but unsure where to start. Not only can he directly interact with people all around the globe, he can also give them a sneak peek into what a procedure is actually like.
"There is so much misinformation about plastic surgery," Dr. Reedy said. "My goal is to present educational and accurate information to people about procedures that they might be curious to try."